Campus & Community
UNI designated a Military Spouse Friendly School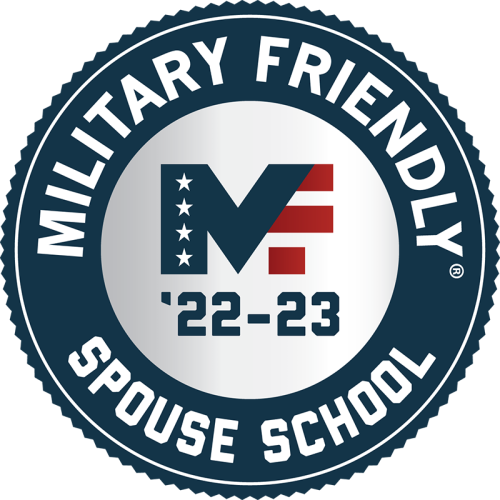 The University of Northern Iowa has earned a Military Spouse Friendly School designation for its efforts in creating sustainable and meaningful education paths for military spouses. 
For the past four years, UNI has also earned a gold status Military Friendly School designation for its efforts to welcome and support veteran and active-military students to help them achieve academic success. 
UNI was one of 346 schools chosen from a list of more than 1,200 institutions vying for military friendly designation. The schools that made the 2022-2023 list were those that have instituted policies to address the concerns and needs of military spouses and their families. Additionally, they have constructed their admissions, retention, career counseling and mentoring programs to help alleviate the difficulties faced by military spouses, and are offering flexible learning options and degree continuation programs that are designed to accommodate deployments and relocation.
"We have worked tirelessly to achieve the gold status designation as a military friendly institution and ensure that our military and veteran students have access to the services and resources they need to succeed in their goals, and now we are working just as hard to make sure our military spouses and dependents have access to those same resources and services," said Chiquita Loveless, Director of Diversity, Inclusion and Social Justice at UNI.
"A designation like this is huge for us because it is a nationwide designation and it lets every service member and veteran know that UNI is a military friendly institution that is committed to supporting military-connected students and their spouses in pursuit of their degrees," she added. 
UNI's Military and Veteran Student Services is designed to support military members, veterans and their families as they transition between military duty, college and new careers. Loveless said the service includes a range of programs to help military and veteran students — and their family members — succeed on and off campus. "It's sort of a one stop shop," Loveless said.
"We offer services to support our military and veteran families in every way — not just academically, but in everyday life too." 
Inside the classroom, that support could include financial aid, excused absences, military credit, priority registration and waived application fees, as well as flexible class schedules with online course options and academic support such as tutoring or classroom aids. 
Outside the classroom, Loveless said Military and Veteran Student Services aims to help the whole student, and that could mean connecting them to healthcare, mental health, substance abuse and/or violence prevention services, as well as help with finding housing, registering to vote, job placement and starting their post-military careers.
"We are committed to the education and success of each military or veteran student or family member," Loveless said. "We want to make sure each student is heard and each need is met in order to ensure each military-affiliated students' voice is heard and they are empowered to achieve success in class and beyond."
Compiled annually by Viqtory with input from the Military Friendly® Advisory Council, the Military Spouse Friendly® Schools list is based on extensive research using public data sources for more than 8,800 schools nationwide, input from student veterans and responses to the proprietary, data-driven Military Friendly® Schools survey from participating institutions. 
According to the Military Friendly website, the survey questions used to evaluate institutions on their friendliness to military spouses were developed by an independent research firm with input from an advisory council of educators and employers. 
The goal is to highlight schools — like UNI — that have tailored their military and veteran student services to meet each individual student's needs, and to help other institutions recognize areas where they might need improvement.  

Contact:
Andrew Morse, Chief of Staff, andrew.morse@uni.edu, 319-273-6144.