Campus & Community
UNI receives safety recognition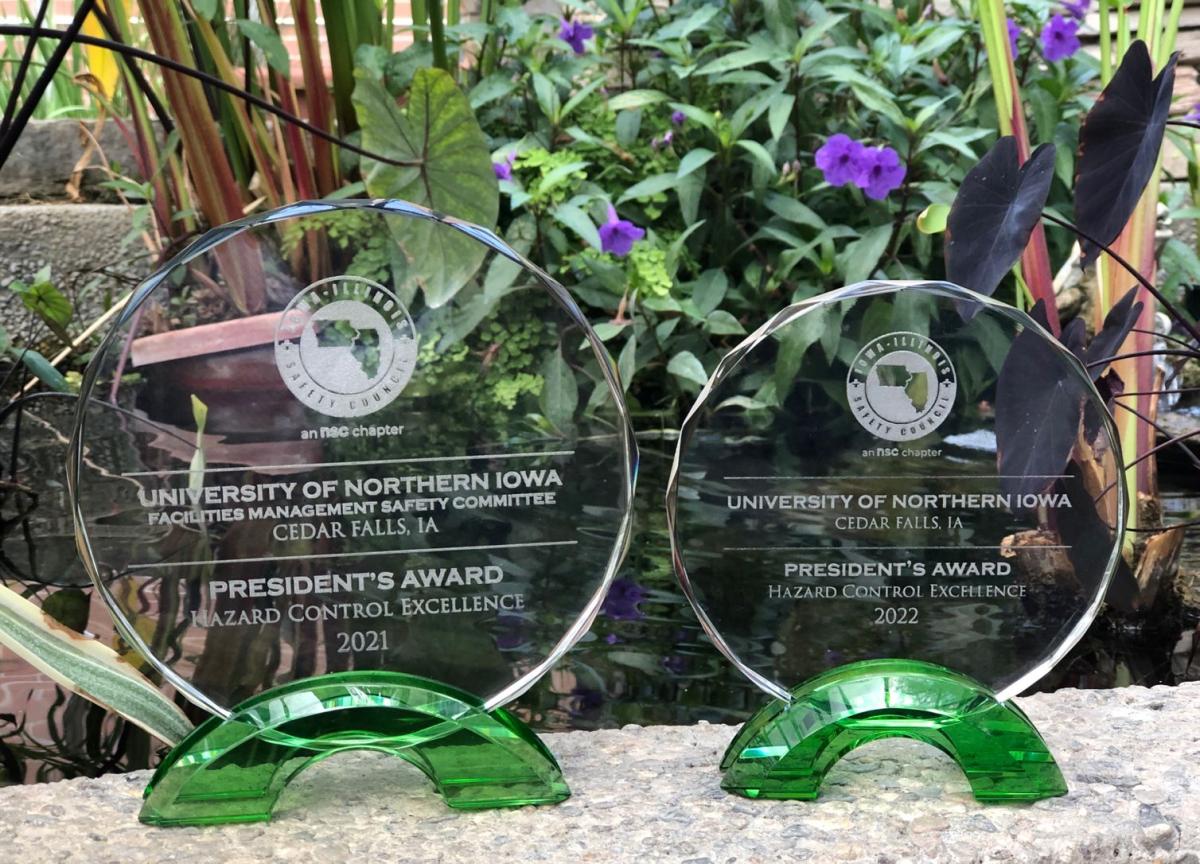 University of Northern Iowa has been recognized by the Iowa Illinois Safety Council for its outstanding contributions in controlling safety hazards. This is the second year in a row UNI has received the President's Award.
"This speaks not only to the terrific work of our safety committees across campus, but also to the support and commitment they are receiving from their management and senior leadership," said Joseph Rayzor, director of risk management.

UNI was featured during an awards luncheon on Thursday, April 27.