Campus & Community
UNI student documents campus experience through podcast, "Black Girl in College"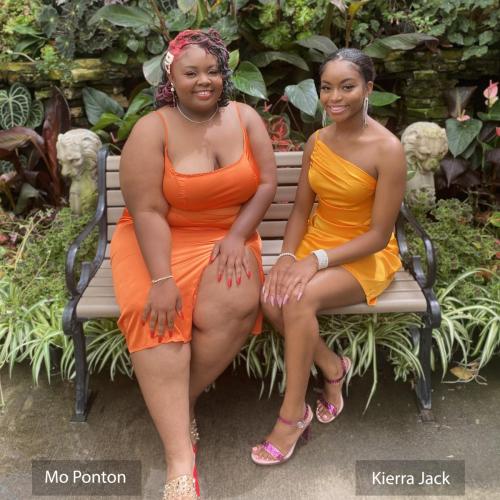 Wanting to create a safe space to dialogue about the college experience for Black women and students of color, University of Northern Iowa student Mo Ponton and her best friend Kierra Jack, a sophomore at Iowa State University, launched a podcast to discuss their personal experiences as college students attending predominantly white universities.
"We would get on the phone or Facetime at least once a week and talk about the issues or challenges we were having at our different institutions, and realized that even though we go to different schools, we were having a lot of the same experiences and facing a lot of the same issues," Ponton said. "The more we talked about it, the more we thought there must be other Black girls out there having similar experiences, so we decided we wanted to reach out to them and we came up with this podcast."
Launched last semester, the podcast, called "Black Girl in College," explores a variety of topics, including mental health and finding a support network, dating while in college, being Black women of faith and challenges they've faced.
"When we would talk, we would have to ask ourselves if we were having these experiences because college is challenging and that's just the way it is or because we are young Black women," Ponton said. "It really resonated with us that there were probably other students of color asking themselves those same questions, and we really wanted to create a space where we could have those conversations."
Having both grown up in the Davenport area, Ponton and Kierra Jack have been friends since middle school. Both students went to Scott Community College before transferring to their respective universities. Ponton is a junior who transferred to UNI last semester,  majoring in social work. Jack is studying interior design at ISU.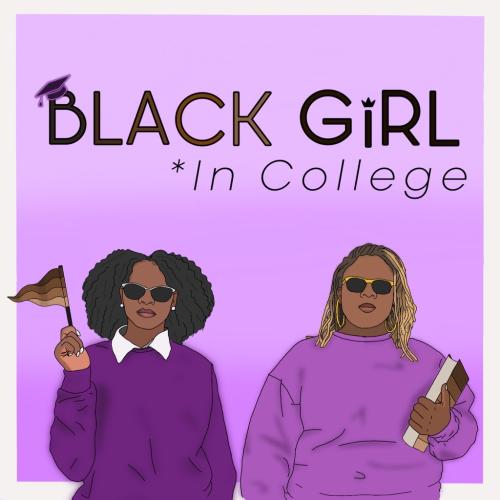 The pair spent the past summer planning for the podcast, mapping out its episodes and creating their website and social media channels.
Their main focus when creating the podcast was to create a space where the views and stories of Black women were represented and heard.
"Our stories as Black women are often overlooked or brushed aside," Ponton said. "So it was important to me that those voices and stories were front and center. And we encourage those listeners who are not people of color to really listen to and acknowledge those stories so their peers of color feel heard and seen."
"We both go to schools where we barely see anyone on campus who looks like us," Jack said. "That can sometimes feel isolating for students of color, or make them feel like they don't belong. That's one of the reasons why doing this podcast was so important to us. We want those students to know they are not alone and they do belong."
That said, the pair don't want their podcast to only be for Black women or students of color. They hope anyone who is facing challenges as they navigate college life will find comfort in their discussions.
Since launching the podcast, the women said, they have gotten a lot of positive feedback from classmates and professors.
"I've actually had a lot of Black men and other students who don't identify as Black come up and talk to me about the podcast and the issues we're talking about," said Jack. "And I have found that since we started the podcast, I am having a lot more meaningful conversations with other students."
Ponton has gotten similar responses.
"It has really opened the door to having deeper conversations with people," she said. "I've had people share their experiences with me or ask me about doing an episode on specific topics."
Moving forward, the pair said they are hoping to involve more voices and perspectives in the podcast by bringing in guest speakers.
The "Black Girl in College" podcast can be found on their website, www.blackgirlincollege.com, as well as on Spotify, Pandora, iHeart Radio and Apple Podcasts.