Campus & Community
UNI student veteran spotlighted in G.I. Jobs magazine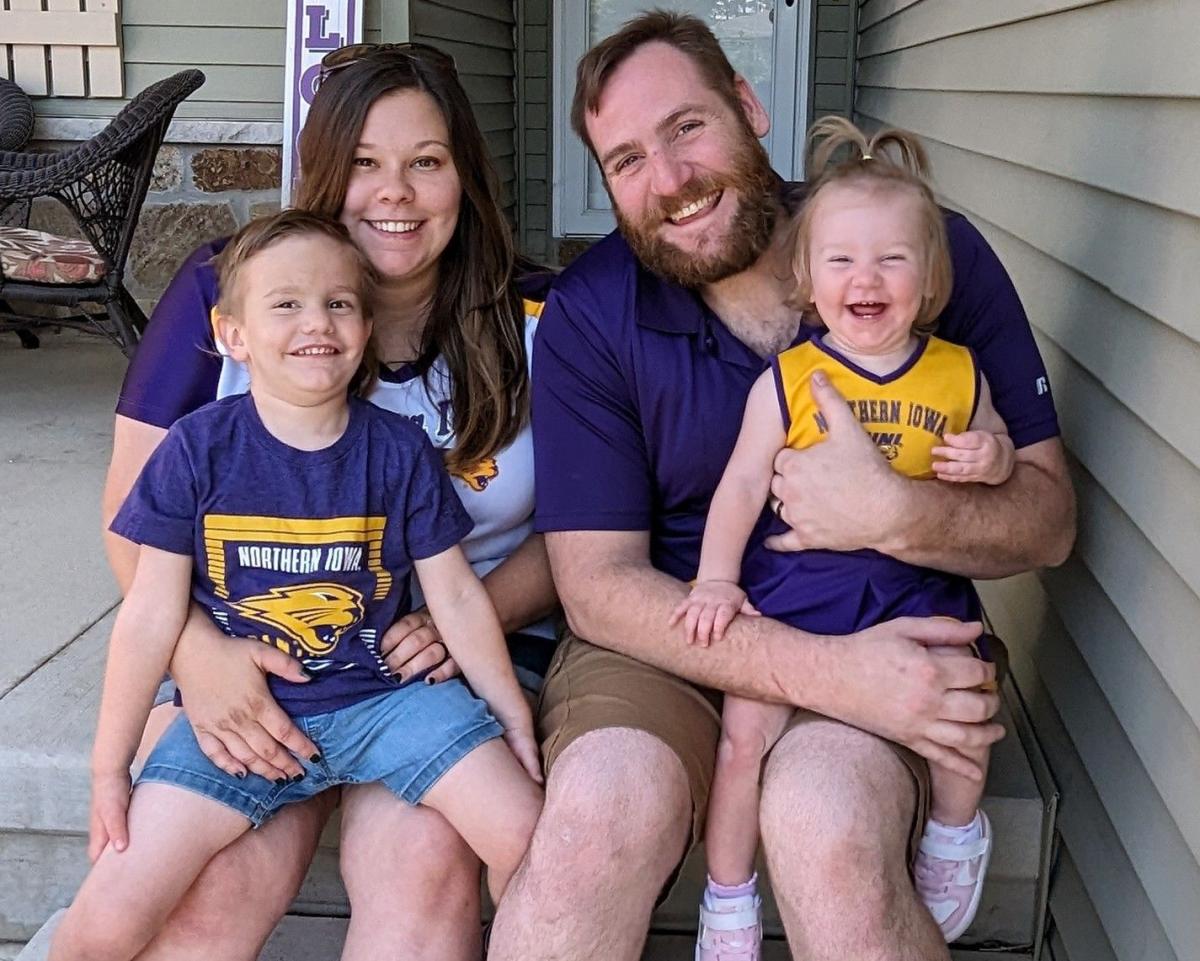 Michael Linde, his wife, Caroline, and their two children
University of Northern Iowa student Michael Linde is one of 32 individuals recognized in the 2023 Student Veteran Leadership Awards by G.I. Jobs magazine. The publication aims to inform veterans on adjusting to civilian life. Linde, a computer science major, served with the Marine Corps from 2008 to 2022 and is on track to graduate with his degree in 2026. The UNI Military & Veteran Student Services Center nominated him for the award.
"Michael epitomizes student leadership and has made himself and his family available to support student and organizational activities," said Henry Korf, coordinator for Military & Veteran Student Services. "He constantly makes himself available to his fellow students to support and encourage those around him. Michael is a true servant leader!"
The magazine spotlights the fact that Linde has supported military-affiliated students on the UNI campus using the leadership skills he honed in the Marine Corps. He has worked with the UNI Military & Veteran Student Services Center, spoken on a panel for UNI's annual PTSD Awareness Conference and assisted with Green Zone Training to help faculty and staff gain a better understanding of the experience of military and veteran students.
Linde is also active with the student-led UNI Veterans Association. He volunteered to be the vice president of the group and represents the group at events such as Homecoming parades, Veteran's Night Out and the American Legion Memorial Parade.