Campus & Community
UNI students named to Spring 2023 graduation and dean's lists
CEDAR FALLS, Iowa – Each semester, the University of Northern Iowa releases the names of students who have graduated and who have earned a spot on the dean's list.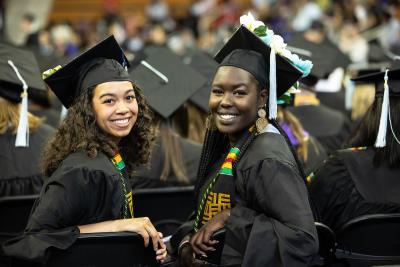 Names can be retrieved by zip code, by county or by state. Follow the instructions on the Graduation / Dean's List Reports web page.
Members of the media may visit the above link and follow the instructions to retrieve the names of students from their coverage area who are spring 2023 graduates and those named to the spring 2023 dean's list.
To be eligible for the dean's list, a student must have earned a grade point average of no less than 3.50 while earning a minimum of 12 semester hours in which at least 1 semester hour is graded credit.