Campus & Community
University of Northern Iowa designated Military Friendly for fourth consecutive year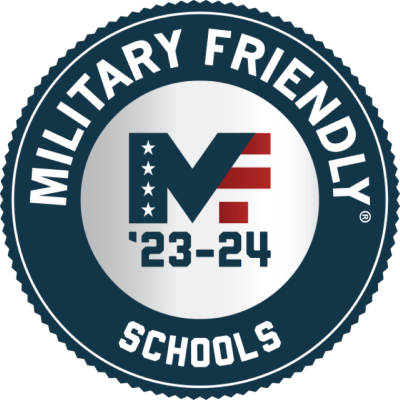 CEDAR FALLS, Iowa – The University of Northern Iowa has proven its commitment to military-affiliated learners by earning the Military Friendly designation for the fourth year in a row. More than 1,800 schools applied for the 2023-2024 designation for Military Friendly, but only 530 schools were selected, and only 250 schools, including UNI, achieved Gold Status. 
The award recognizes the top colleges and universities in the country that embrace veterans and dedicate resources to ensure their academic success. UNI exceeded the standard for all six ranking criteria, including academic policies and compliance; admissions and orientation; culture and commitment; financial aid and assistance; graduation and career; and military student support and retention.
"It lets veterans know that this is a safe place to come," said Chiquita Loveless, director of Diversity, Inclusion and Social Justice. "We're going to protect you. We're going to support you. We're not just here to get your benefits, but we really want you to succeed, and we're going to do everything we can to make sure you succeed."
The University of Northern Iowa has supported veterans, active service members and their families in numerous ways. One crucial component to this support was developing a policy to follow the American Council on Education's military guidelines. These guidelines allow service members to earn college-level credits for courses and experiences they have taken in their branch of service, saving them time and money while earning their degrees and allowing them to re-enter the workforce faster. UNI offers four-year degrees to all qualified military and veteran learners at the cost of in-state tuition. Numerous scholarships are also available for active military and veteran learners as well as their spouses.
The culture of military friendliness is enhanced through hosting special orientations for military transferring and inbound students as well as holding a graduation celebration at the end of each semester for military and veteran learners. Military-affiliated learners are always recognized at Commencement. 
"That first year of transitioning from active duty to civilian status is the highest suicide rate among veterans," said Henry Korf, Military & Veteran Student Services coordinator. "So being able to transition to an institution that's Military Friendly, that's here to support you, where you can walk into my office and we can provide mental health services if you need them or connect you with the VA — that's vital. We can do so many things from this office to support the success of veteran and military-affiliated students here on campus."
The University of Northern Iowa also shows its support for military-affiliated learners by hosting events such as the PTSD Awareness Conference, which educates on post-traumatic stress disorder and provides helpful resources. Additionally, Military & Veteran Student Services also provides Green Zone Training, which seeks to inform faculty and staff on the experience of military-affiliated learners and how to support the success of these students.