Campus & Community
U.S. News & World Report ranks University of Northern Iowa among 2023-2024 Best Graduate Schools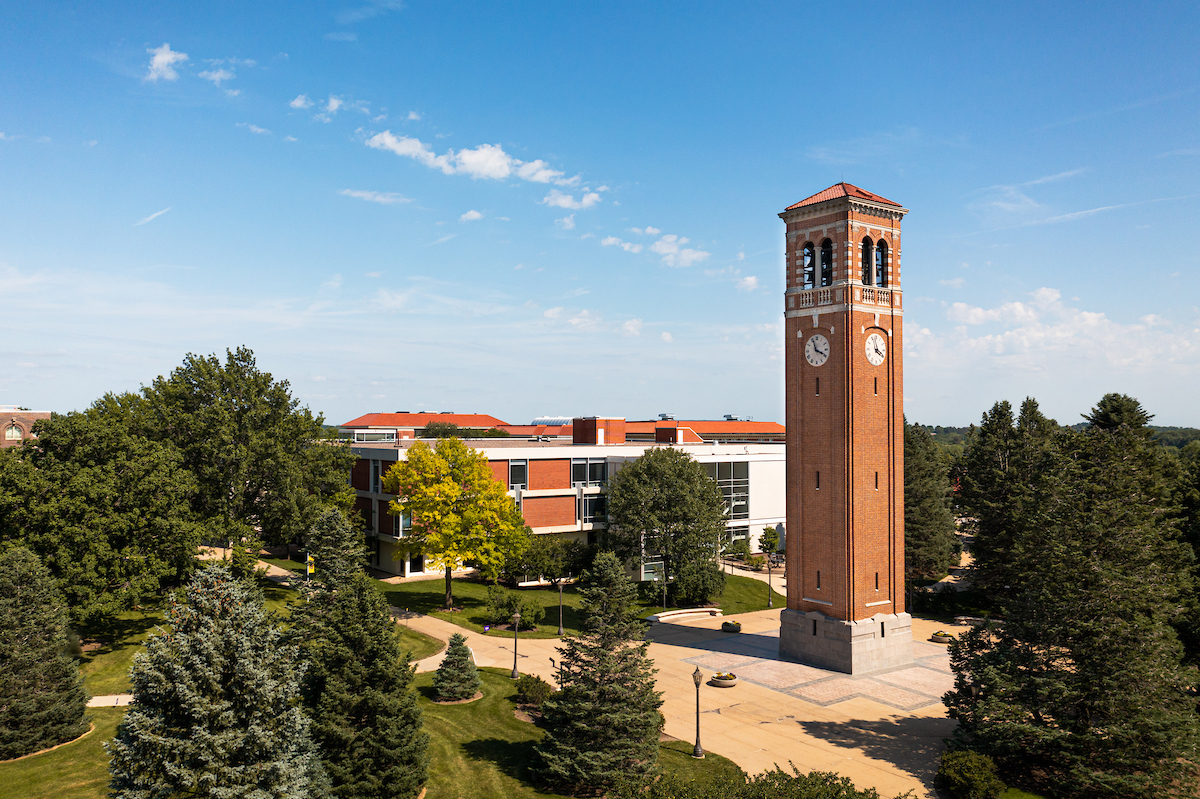 CEDAR FALLS, Iowa – The University of Northern Iowa has been ranked among the 2023-2024 Best Graduate Schools by U.S. News & World Report.

Designed for prospective students looking to further their education beyond college, the Best Graduate Schools rankings evaluate programs in a variety of disciplines, including business, education, engineering, law, medicine and nursing. 
UNI ranks among the top in the country for its programs in Education and part-time MBA. The honored programs for graduate education are a combination of face-to-face, entirely online and hybrid degrees offered in partnership with Online and Distance Education and the Graduate College.
"The Graduate College is proud to offer nationally-recognized programs that meet professional goals and also empower students to be leaders in their communities and beyond," said Gabriela Olivares, interim dean of the Graduate College. "This ranking is a recognition of the high-quality and impactful learning opportunities provided by the academic programs at UNI."
"This ongoing recognition speaks to the quality of our faculty, curriculum, students and alumni from across campus," said Colleen Mulholland, dean of the College of Education, which offers 10 master's programs and a doctoral program reflected in the ranking. "Through these programs, we advance the expertise of teachers, principals, superintendents, teacher librarians, learning technologists and school psychologists in classrooms, school districts and area education agencies across the state and beyond."
While College of Education faculty lead a majority of the programs, the ranking also represents programs led by school counseling and social work faculty in the College of Social and Behavioral Sciences and speech/language pathology faculty in the College of Humanities, Arts and Sciences.  
"I am proud to see our MBA program recognized as one of the top programs in the nation," said Leslie Wilson, dean of the College of Business. "Our program is dedicated to preparing our students to be global business leaders and to provide them with the necessary skills and knowledge to excel in their careers. This recognition is a testament to the hard work and dedication of our faculty, staff, and students, who have helped make our program successful."
By collecting graduate school data annually, U.S. News is able to present the most current figures on enrollment, job placement, faculty and other critical quality indicators that help prospective students make informed decisions.
"When prospective students are considering their options for graduate school, the Best Graduate Schools rankings are designed to help them identify schools that excel in the program they want to study," said LaMont Jones, senior editor of Education at U.S. News. "With many options available, U.S. News provides a wealth of data in an easy format to help each student make the best decision." 
The University of Northern Iowa supports graduate learners with rigorous, individualized opportunities in a student-centered environment with engaged faculty who excel in teaching and scholarship. Over 40 graduate programs are available through on-campus and online learning. Prospective students can see how UNI compares to other institutions and how the rankings are calculated on USNews.com.
The University of Northern Iowa also ranks highly in a number of U.S. News categories, including ranking second best regional public university in the Midwest. It also ranks among the best value schools, best colleges for veterans and most innovative schools.