Languages & Communications
Featuring our Faculty: Nikki Harken
A students-first philosophy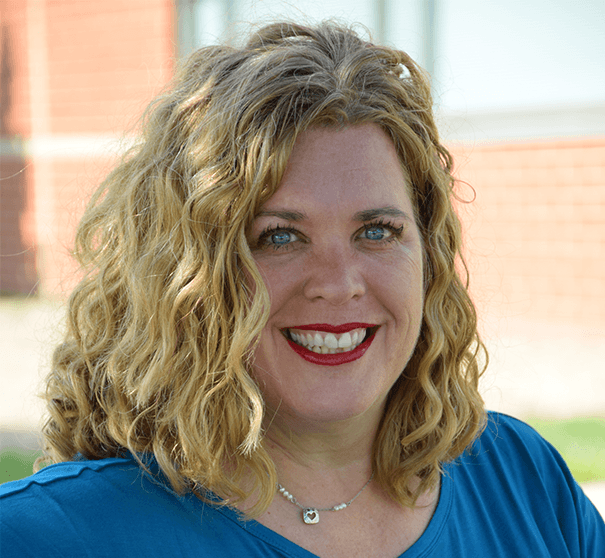 ‌
Putting students first is key for Nikki Harken.
For nearly 20 years, Nikki has been an advocate, friend and mentor for her students as an instructor of communication studies, and as director of internships for the Department of Communication and Media.
"My focus has always been on students," she said. "I believe we should make all decisions based on what is good for them, which doesn't mean popular or easy, but what will help them in the long run." 
As an instructor of Communication Studies, a big focus of her instruction is teaching students what it means to learn – setting them on the path to become lifelong learners.
"Many of our students come to us with low levels of curiosity and initiative to engage in the learning process – they are able to memorize and regurgitate; but few are actually ready to learn," she said. "This is why I spend time in my classroom teaching them about learning and process before we even get to thinking about assignments, assessments and evaluations. I truly believe the learning happens in discussion and immersion of thoughts, not simply hearing ideas. Therefore, my classrooms are active. We are loud and thoughtful. We laugh and cry together. We are a community of learners."
By getting students started on the right track to learning, Nikki's philosophy sets them up for success in all areas of their life.
Once they feel empowered and capable, they can take their learnings into the world and become catalysts of positive change and communication in their families, communities and workplaces.
"I truly believe that it is because the root of my teaching is 'reaching before teaching,'" she said. "With everything I have, I believe that the best learning happens when students know you care. You build a culture of trust. Then – and only then – do you get to make a real impact on student learning, and it's not always curricular." 
Her hard work and dedication hasn't gone unnoticed either.
Nikki's students have nominated her for countless awards, including six Apple Polisher awards, three Above and Beyond awards, two MWOne advising awards, two Liberal Arts Core Excellence in Teaching awards and many more. 
She has also been recognized as an honorary coach by student athletes at UNI – an honor that goes to a faculty member who cares and shows interest in student athletes' lives.
"Nikki's investment in her students is absolutely incredible," says Ryan McGeough, head of the Department of Communication and Media. "Whether teaching first-year students or guiding seniors through their internships, Nikki takes the time to get to know every one of her students and to support those students in their academic, personal and professional journeys." 
Just as she aims to foster a love of learning in her students, Nikki herself is a lifelong learner. Currently, she is in the EdD program at UNI, and her research focuses on what students experience as they transition out of higher education.