Campus & Community
UNI-CUE expands to provide more opportunities for lifelong learning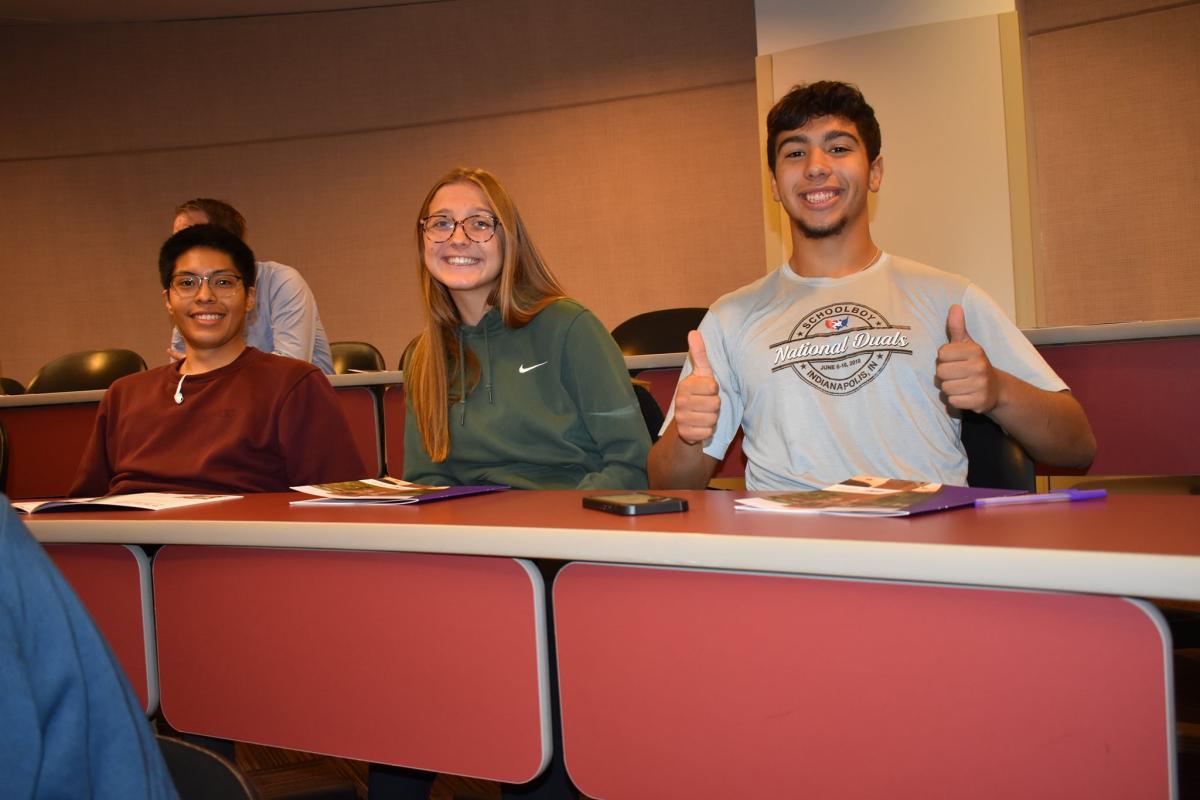 Between expanding its programming to Cedar Rapids and receiving numerous grants and awards, the University of Northern Iowa Center for Urban Education (UNI-CUE) has had quite an exciting last few months.
"I've been with UNI-CUE for 33 years, and I'm more excited than I've been my whole career," said Robert Smith, the executive director of UNI-CUE.
Since its inception in the 1960s, UNI-CUE has been committed to lifelong learning and exposing children and adults in historically disenfranchised communities to higher education. It does this in many ways, including serving the community with TRIO Programs, which are geared toward providing educational opportunities and are funded by the Department of Education. 
One of these programs is the Educational Talent Search (ETS) which serves 1200 students throughout the Waterloo area. The program has been active in Waterloo since 1985, making it one of the longest-running TRIO programs in the country, said Smith.
In October 2021, UNI-CUE launched a new ETS in six Cedar Rapids schools. This marks UNI-CUE's first expansion beyond the Waterloo school district. The funding for the Cedar Rapids TRIO program covers two high schools and four middle schools.
"At Educational Talent Search, we are working on getting students ready to go from middle school to high school and then from high school to college," explained Sarah Cohen, an academic counselor for ETS in Waterloo. "We're trying to help them learn about the different skills they might need to succeed in post-secondary education and their careers."
Denita Gadson, the director of Educational Talent Search in Cedar Rapids, described ETS as a transition program that provides academic, financial and other support services. ETS helps students through tutoring, taking them on field trips, exposing them to different career options and more. 
"Everybody in the Cedar Rapids school district including the families of the students are so excited for this program because something like this has never been done before in the area," Gadson explained. "In a way we're taking some of the strain off of the classroom. Now they have another resource, another set of hands, another set of eyes and another set of ears."
The funding for the program lasts five years and is meant to serve 500 students who may be low-income or hope to be the first in their families to attend college. Gadson is excited to see how the students will grow over the next five years.
While the students benefit immensely from the programs, Gadson points out ETS and all the programs UNI-CUE offers are assets to UNI as well.
"I know UNI will continue to benefit from serving students and having students here who might not have otherwise been able to figure out that college was for them," she said. "It will also benefit from the increased socioeconomic, ethnic and racial diversity." 
While the Cedar Rapids program may be the first expansion outside of the Waterloo area, Smith does not think it will be the last.
"Sometimes I don't think people realize the jewel that UNI-CUE is," Smith said. "This is really a special place and my goal is to expand it even further." 
While the Cedar Rapids ETS is just beginning to scratch the surface when it comes to serving students and the community, the well-established Waterloo ETS is preparing for an exciting round of events this summer thanks to two Scale-Up awards from the Iowa Governor's STEM Advisory Council. 
The first is for Iowa Leadership in Engineering Design (ILED) which UNI-CUE plans to use to hold a STEM conference for the high school students in the Waterloo ETS and Upward Bound, which is another TRIO Program that UNI-CUE offers. This will be the second year that UNI-CUE will host a STEM conference after receiving one of these awards. This year's conference will teach students about engineering different boat structures. Counselors will provide the lessons, and students will lead the activities.
The second Scale-Up award is for a program called Ready, Set, Drone! which educates students about drones and how they are used in career fields like geography. Students who participate in STEM Scale-Up Programs score higher on math, reading and science than the average student.
"It's a really unique opportunity to expose kids in our community to areas they would not otherwise be introduced to," Smith explained. 
Another award UNI-CUE was recently awarded was the Future Ready Iowa Summer Youth Internship Program which provides low-income students with paid internship opportunities, focusing on career areas that will be in high demand in Iowa in the coming years.
"That allows a lot more individuals to participate than maybe normally would because they need that paid summer work," said Bethany Jura, the assistant director of UNI-CUE.
The grant even provides mileage and clothing reimbursement if the students need items like scrubs or steel-toed boots.
While UNI-CUE has been around for more than 60 years, it continues to find new ways to advance its mission.
"I think something really unique about UNI-CUE is we're always looking for ways to further connect with the community and provide outreach or services for the betterment of the Cedar Valley and UNI," said Jura.