Education
'Accidental' teacher-educator named new College of Education dean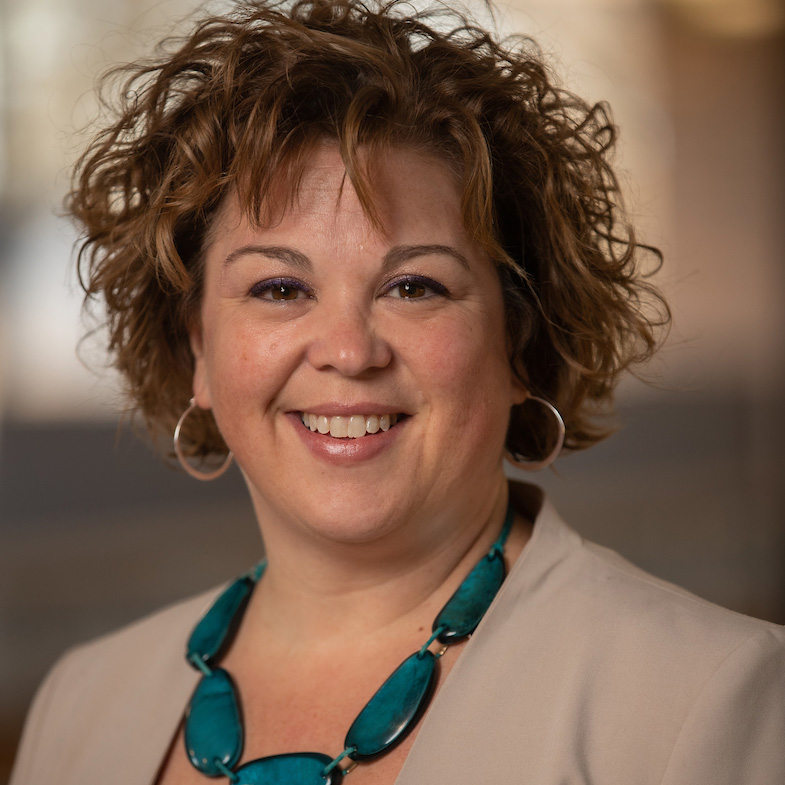 If you ask how she ended up in teacher education, Colleen Mulholland will smile and tell you she became a teacher educator perhaps a bit "by accident."
Mulholland was working on her doctor of education degree (EdD) in curriculum and instruction at University of Central Florida (UCF) and teaching middle and high schoolers in the Orange County Public Schools District at the time.
"I tell this story pretty often, but I fell into (teacher education) by accident," she said. "I think I mistakenly took the wrong professional development class, but it got me on the list to host student teachers from the University of Central Florida, because I was also teaching at that time. After having four or five student teachers in my classroom, I just knew that being a teacher educator was my future path, and I didn't even know it was a pathway until then."
Her choice to pursue educator preparation has proven prescient. Last month, on March 9, 2022, Mulholland was named the permanent dean of University of Northern Iowa's College of Education after a rigorous, national search and selection process yielded three final candidates. She previously served as dean on a limited term appointment since the departure of former dean Gaetane Jean-Marie in 2019.
Mulholland described her ascent as the natural next step in her professional evolution.
She initially earned a bachelor's degree in middle school education from the University of Kentucky in Lexington, Kentucky, and a master's degree in instructional systems design from UCF. "I taught middle school for four years, then high school for six and then went on to teach college," she said. "So, I kind of graduated my way up the ladder."
Her move into higher education happened after 10 years in Florida when, armed with her EdD, she accepted a position at the University of Indianapolis (UIndy) in Indiana. Her role transitioned from assistant professor to assistant dean to interim dean over the next decade.
Mulholland said she sometimes misses being in the classroom, but, at the same time, moving into teacher education gave her a new sense of purpose.
"I loved teaching," she said. "I loved the kids and I loved creating my own curriculum. It was a very rewarding career for me, but I knew I could impact so many more students if I could help train and develop their teachers. Plus, I still got to be in the classroom teaching, I just was teaching future teachers."
At UIndy, Mulholland served as the first assistant dean in the School of Education. Her focus? Student success, including recruitment, advising, and retention.
"That became my new mission," she said. "It was my job to ask 'how can we bring more candidates to our teacher education program?' and 'how can we continue to better support the students we have as they navigate their way through our educator program?'"
It's a mission that ties into the work she is doing now at UNI.
"As an administrator now, I've got my hands in the budget and overseeing staffing, among other things," she said. "But I also get to work on questions like 'how do we better support our faculty and staff? and 'how do we better support our students?'"
Since joining the Panther family as the college's associate dean for undergraduate studies and student support services in 2018, Mulholland said she has been "continually impressed" by the university, the college and their dedication to supporting growing professionals that deeply impacts and strengthens communities in fields including and beyond teacher education, such as exercise science, public health, athletic training, and recreation, tourism, and nonprofit leadership.
There is no question that the preparation of tomorrow's teachers, school leaders and education professionals leads the agenda of the new dean, who will take on a broadened role with the overall UNI educator preparation program going forward.
"We've been talking about a teacher shortage for the past 15 to 20 years," she said. "I think it's really important that people understand UNI's and the College of Education's role and responsibility to continue to grow teachers. This may sound like a critique, and I don't mean it to be, but despite all the work we've already done to make our teacher education programs more accessible and affordable and streamline the admission process, we still have more work to do. But it's all within our reach."
She added, "We have partners across the entire state who are eager to work with us and I think that speaks volumes about UNI's role as the leading producer of professionals in the state and its commitment to continuing to offer high-quality education to our aspiring teachers."
As the dean settles in, though, she welcomes the ongoing variety and purpose that the multiple disciplines within the College of Education offer her. She brings many perspectives to the role – a parent of two young children who began school amidst a pandemic; a former gymnast at UK who feels a connection with the pre-health professions programs within her purview; a teacher turned administrator and leader who continues learning at each step along her journey. She will draw on all of that as she moves forward in a career that, she admits, wasn't fully planned but has her just where she wants to be.
"Every position brings challenges and opportunities, and this is no different. We need to envision our new strategic plan, address issues of diversity in the workforce and in the curriculum we teach, figure out the best use of sometimes limited resources," she said. "But we have a wonderful group of faculty and just some of the best students around. What more could you ask for?"