Education
60th teacher education celebration joins Family Weekend at UNI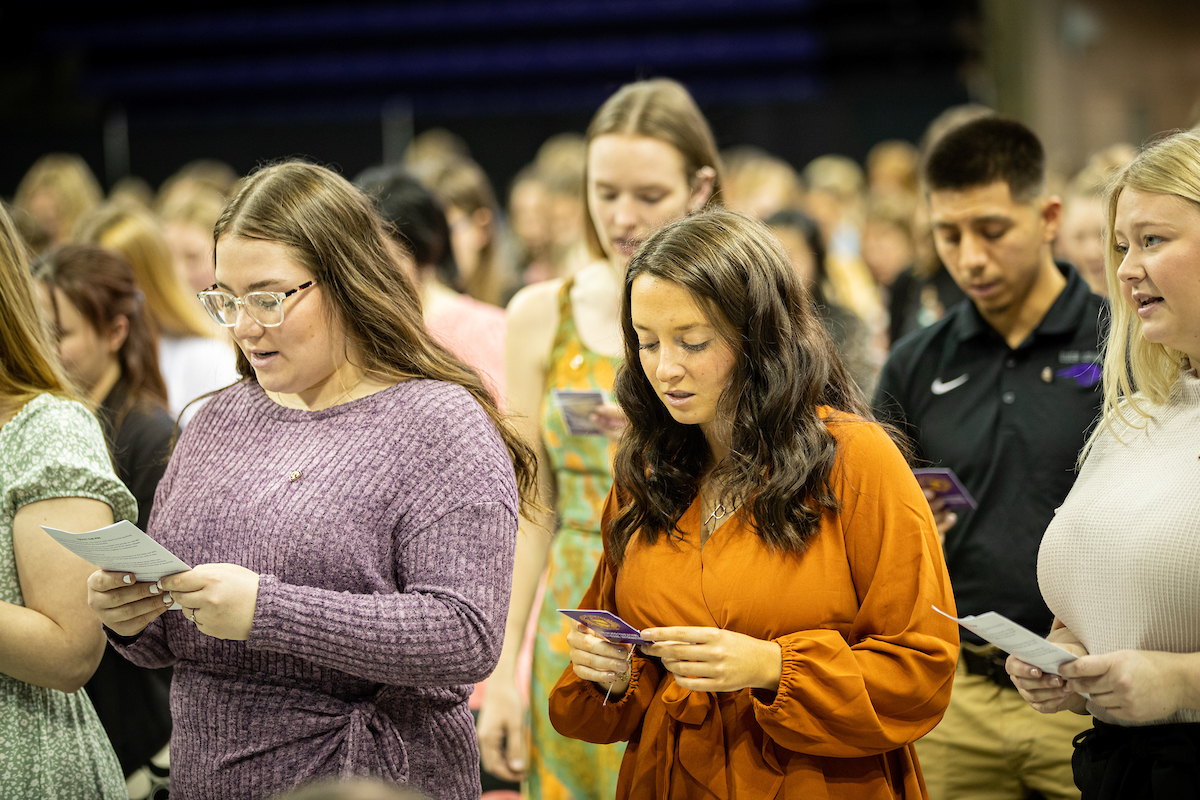 CEDAR FALLS, Iowa – The 60th UNI Teacher Education Convocation and Celebration is scheduled to coincide for the first time with Family Weekend on September 30, 2023. This special ceremony honors pre-service teachers who have met the criteria for acceptance into UNI Teacher Education, the largest undergraduate educator preparation program in Iowa. About 700 future teachers have been admitted since the last convocation held in spring 2022.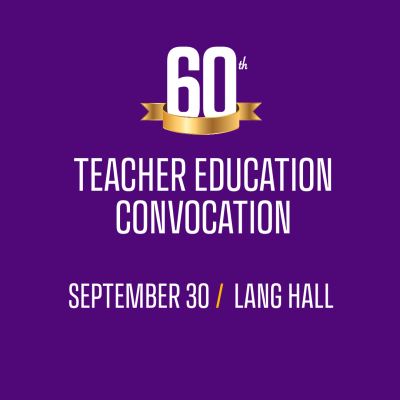 First held in 1991 and held semi-annually until recently, the convocation has honored thousands of future teachers and their commitment to the teaching profession. UNI graduates around 500 teaching majors annually and is in the top 1% of public institutions granting bachelor's degrees in education nationwide. More than 10,000 alumni are employed in school districts in all 99 Iowa counties. 
This year's ceremony will be held in two sessions at 9:45 a.m. and 11 a.m. in the Lang Hall auditorium. Students may invite two guests to join them in Lang Hall. If needed, there will be additional viewing via live streaming in Maucker Union.
The program features Dean Colleen S. Mulholland, UNI College of Education, as guest speaker. Students will be recognized as they walk the stage and receive their traditional commemorative pin which honors this milestone. A reception on Lang Lawn is planned between sessions. 
"We saw true synergy in adding this to Family Weekend to allow students and their families to have an extra special weekend celebrating both their commitment to teaching and to UNI," said Benjamin Forsyth, College of Education associate dean of undergraduate studies and teacher education. 
Other Family Weekend events include a special UNI Gallery of Art exhibition to support Ukrainian exchange students, college and campus activities, UNI volleyball and football, and several musical acts, including UNI performance groups, the annual Vocal Arts Festival and a concert featuring singer LeAnn Rimes at the Gallagher-Bluedorn Performing Arts Center. 
For more information about the Teacher Education Convocation, contact teachereducation@uni.edu or call 319-273-2265.