Education
Degree in Three program saves future educators time and money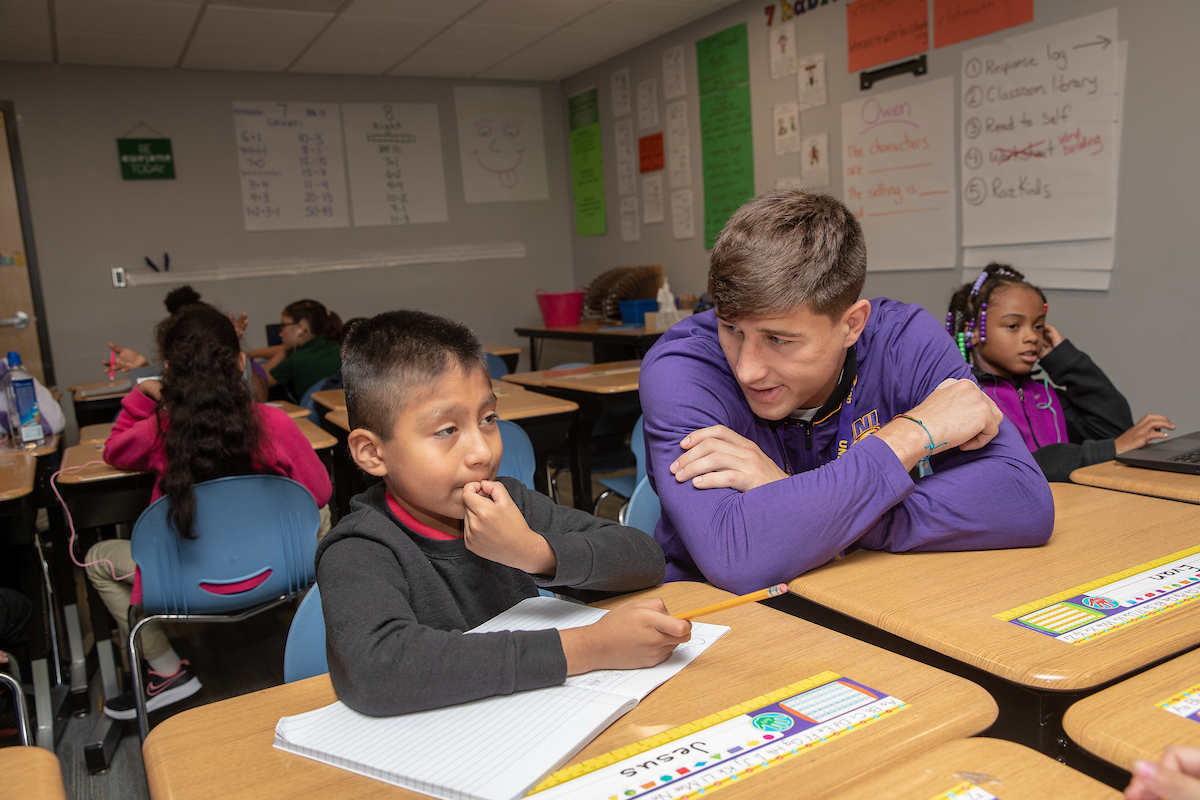 The University of Northern Iowa, Hawkeye Community College and the Waterloo Community Schools Career Center have partnered to create the Degree in Three program, an elementary education articulation. The program allows students to start working as a teacher just three years after their high school graduation by streamlining their path to the teaching profession.
Because it builds upon existing coursework, the program will be effective upon signing at the launch event at the Waterloo Career Center on May 31 at 11 a.m. Leadership from the University of Northern Iowa, Hawkeye Community College and the Waterloo Community School District as well as Governor Kim Reynolds will all be at the signing event to give remarks and take questions from the media.
Students start participating in the Degree in Three program in high school, splitting their time between high school coursework and Hawkeye Community College classes, both offered through the Waterloo Career Center. These credits will count toward an associate's degree. 
After their high school graduation, students can complete their associate's degree at Hawkeye Community College in just one year. With all of their general education courses completed, it will take these students only two more years at UNI to earn their bachelor's degree in elementary education through a seamless pathway of coursework. 
"It originally seemed so simple to have three organizations come together to approve guaranteed degree pathways for students, but it wasn't simple which is why it hadn't been done before," said Jane Lindaman, superintendent of Waterloo Community Schools. "I couldn't be more proud of Waterloo Schools, Hawkeye Community College and the University of Northern Iowa for blazing the trail and solidifying the coursework needed to allow students to get a jumpstart on earning college credits in high school that will count toward their degree. This program is the first of its kind in Iowa, and we are proud to have Hawkeye and UNI as our partners."
Benjamin Forsyth, director of educator preparation in the UNI College of Education, shares Lindaman's enthusiasm, as does Catharine Freeman, dean of liberal and applied arts and human services at Hawkeye Community College.
"It's very difficult to pull off an agreement that is able to save students as much time as this one does, especially for a complex program like elementary education," said Forsyth. "The small details that needed to be worked out across three education institutions at three different levels to make this all work was quite impressive."
"Streamlining the process to prepare teachers and providing an early entrance into the profession is a win-win scenario for students and the school districts hiring new talent," Freeman said. "This pathway not only saves students time and money, but it is filling a critical need for teachers in our communities. Our partnership is an extension of Hawkeye's commitment to building a skilled workforce and a strong community."
The innovative articulation builds on the success of the Waterloo Career Center in creating career pathways and awarding college credentials through Hawkeye Community College to create a pipeline to the University of Northern Iowa's top-rated teacher education program.
By enabling students to earn an income faster and reducing the cost of a degree, Degree in Three proves Waterloo Career Center, Hawkeye Community College, and the University of Northern Iowa's commitment to providing quality educational programming.
Degree in Three has been in the works for a couple of years with a team from UNI's College of Education, Superintendent Jane Lindaman from Waterloo Community Schools and Dean Catharine Freeman from Hawkeye Community College.