Education
Is a Doctorate in Education Right for You?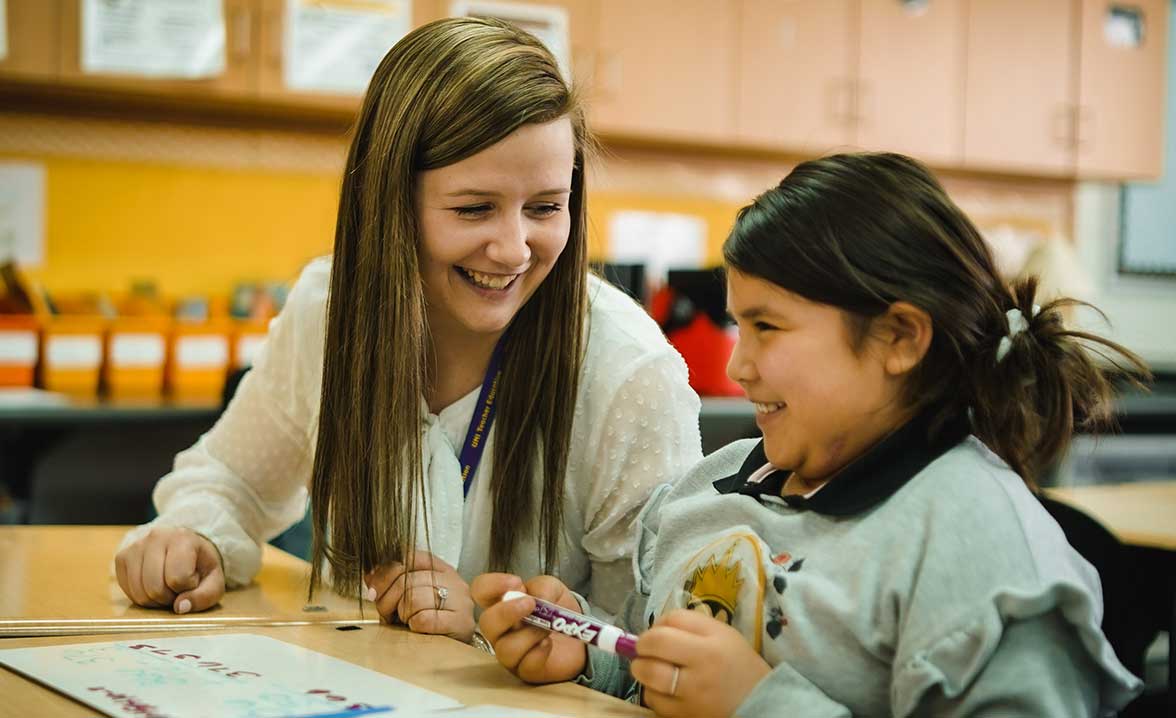 Research has shown that continuing your education can ensure more job opportunities available to you down the line. Here are some important details if you're interested in elevating your career by pursuing a doctorate in education online or on-campus.  
 
What is an EdD degree?
A Doctor of Education (EdD) is designed for those who want to go into education leadership. EdD graduates can work in a broad range of jobs, including:
Academic Dean
Admissions Director
Education Lobbyist
Public Policy Leader
Secondary School Principal
Secondary School Superintendent
Depending on the type of program, you also may find an EdD leads to advanced work and careers in curriculum or an area like higher education student affairs. Most degree work requires many practical applications, ensuring that students get the real-life experience they need. Students are also required to research various topics that can aid their course extensively. 
 
Prerequisites for applying for an EdD degree 
Like the University of Northern Iowa, many regionally accredited universities require you to hold a master's degree from a regionally accredited university. However, the degree does not always need to be in education. As part of the application process, you'll also need to demonstrate how the degree is relevant to your profession and future career interests.
When applying for an EdD degree, you also need to show your success aptitude. Evidence that you can prove your research abilities can include your master's research paper or thesis, a published article in an academic publication, or a paper presented at a professional conference.
You might also need to prove your professional experience (any job you've been doing in the past). Many programs require at least three or more years of experience in fields relating to education or your master's degree.  
 
Length and cost of an EdD degree
You might be surprised to know that a doctor of education degree only takes three years to complete. Many programs allow you to work alongside your degree work, which ensures you can cover the costs associated with it.
An EdD degree at the University of Northern Iowa requires you to complete 48 hours of coursework over three years. Doctoral degree tuition varies based on the type of institution, location, and degree. Still, the average cost of an EdD degree at the University of Northern Iowa for Iowa residents is roughly $25,000. 
If you think that the tuition fees might become a significant obstacle in your path to earning a doctorate in education, it's a good idea to explore various funding options. You will find that many institutions offer scholarships and financial aid to those who need it.
 
What is the difference between a PhD and EdD?
Many prospective students become confused when researching the difference between a PhD in education (or related sector) and an EdD degree. 
Various aspects differ between an EdD and PhD, including:
The length of the program. A PhD can take up to six years to complete, whereas an EdD will take three years.
A Doctor of Philosophy (PhD) is more oriented towards the theoretical aspects of the sector rather than the practical applications. While EdD students get a chance to apply their research to real-world scenarios, the same is not always true for PhD students. 
A PhD requires a full-time commitment, making it difficult to work while taking classes. 
 
Is an EdD degree worth the investment?
When it comes to taking the plunge on an EdD, it's essential to explore the return on your investment. Suppose you're looking to advance your career, get an income boost, and potentially instill positive change in the field of education. In that case, a doctor of education degree can be the most cost-effective and rewarding way to do so.
Earn your doctor of education degree from the premier teaching preparation program in Iowa!
Offered primarily online, the Doctor of Education (EdD) program at the University of Northern Iowa will prepare you for that next step as a leader who will help transform today's education. 
The EdD program at UNI is flexible and designed to complement your busy lifestyle
A three-year plan of study, two courses per semester with delivery primarily online 
A 48-credit-hour program (24 hours professional core, 15 hours intensive study, 9 hours dissertation)