Education
Education leader Roark Horn to join UNI College of Education faculty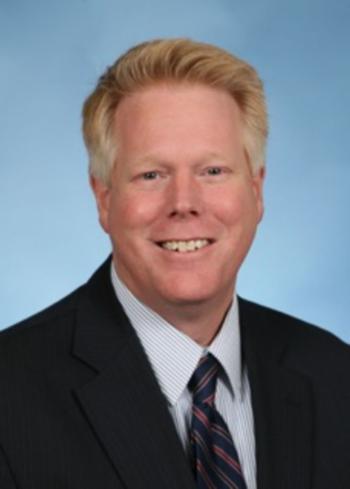 Executive Director of the School Administrators of Iowa (SAI) Roark Horn will be joining the University of Northern Iowa College of Education faculty in fall 2022 as the Pomerantz Endowed Professorship in Educational Excellence and instructor of superintendency. 
A graduate of UNI with a Doctor of Education, Horn will join UNI later this summer, bringing with him 17 years of teaching experience and roughly 20 years of educational leadership experience in both high school and higher education settings. 
"I am very excited about the opportunity and grateful to be chosen to serve in the same department where I received my leadership education," Horn said. "I have always been fortunate in my career to work with others who challenge me to continue to learn and grow. Over the years I have come to know the (UNI) College of Education team well, and I know they will continue to fill the need I have to make sure I am in the best position to serve others. Through SAI, I have gotten to work daily with graduates of the UNI Educational Leadership program, and I am always impressed at how well they are prepared to immediately become successful leaders. Being a part of that work and those accomplishments will fill my need to serve others."
A major focus of his endowed position will be outreach in the Des Moines metro area to recruit and retain educational leaders in UNI's principalship and superintendency graduate programs. He will also teach and advise students, as well as serve on doctoral committees in UNI's educational leadership programs. 
"Dr. Horn brings a wealth of experience from his tenure at SAI and his history of collaboration with school and district leaders from across the entire state," said Colleen Mulholland, dean of the College of Education. "He has a demonstrated commitment to advancing educational leadership of K-12 districts through graduate education. We are thrilled to have him be part of our team next academic year."
As the head of SAI, Horn has also been part of the College of Education Dean's Advisory Council, and has regularly participated as a mentor and adjunct faculty with students of the UNI graduate principalship and superintendency programs. 
Additionally, Horn has served as a member of the governor's Improving Diversity in Education Task Force and Council on Educator Development, as well as a member of the annual Iowa Teacher of the Year selection committee. 
He served as a panelist at the 2019 UNI Summit for Diversity, Equity and Inclusion, and has been a guest speaker and presenter in school leadership classes at UNI, University of Iowa, Iowa State University and Drake University. Horn has also authored and co-authored numerous articles on school administration through the American Association of School Administrators (AASA), discussing topics like effective and efficient instructional leadership, as well as the importance of self-care and work-life balance.
In addition to the doctorate, Horn holds a master's in education from Viterbo College and a bachelor's in English education, as well as certifications in physical education, American history and coaching, from Iowa State University. 
Prior to his tenure with SAI, he served as the Area Education Agency 267 chief administrator, superintendent at Hudson and Northeast Hamilton community school districts' and as principal and teacher at Jesup High School. 
"It is a great honor to have the opportunity to serve UNI and give back for the amazing training in educational leadership I received there," Horn said. "I look forward to working with the dedicated professionals in the College of Education to help others achieve their goals to become successful school leaders."