Education
Thank you to our teachers!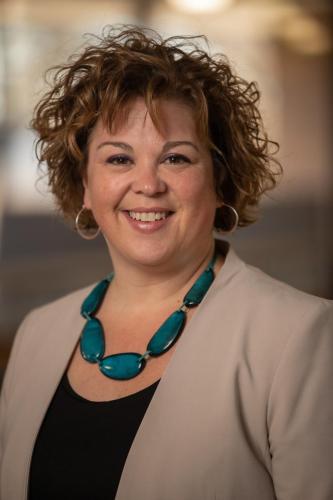 Who was your favorite teacher? It's a question we all can answer. Not only can we likely tell at least one story of how a teacher has made a difference in our lives, we can likely remember the teacher's name, the grade, and the core memories of the moments that left an impression.
Mention that it's Teacher Appreciation Day or Week and you're bound to elicit a similar memory. Former students remember how a teacher impacted their lives in positive ways. Parents gratefully acknowledge a partner in learning and caring. Practicing teachers recall a moment, or a mentor, that set them on their path as an educator.
Teaching is the profession that makes all professions possible. Teachers notice kids, notice their gifts, notice opportunities for students, and notice the very special humanity in each student in the classroom. And they truly transform lives. 
University of Northern Iowa is home to the largest teacher education program in the state, where we cherish the legacy of being the leading choice for students who were made to teach. We see you. All of you, whether that's: 
The first 22,000 graduates who laid the foundation for UNI itself, with our origins as the Iowa State Normal School, then the Iowa State Teachers College. 
The more than 41,000 living teaching graduates, including 21,000 in Iowa. 
The UNI graduates who currently teach in all 99 Iowa counties and 99% of all school districts. 
The 1,000 teachers in more than 275 school districts in Iowa and beyond who serve as mentors, partners and role models for 2,000

freshman

, sophomore, junior and senior students dedicating their postsecondary education to becoming teachers. 
In recent years, we've been reminded of how teachers and the teaching profession are part of the very fabric of our lives, our communities. During COVID-19, life paused as we dealt with a great unknown. In the world of teacher education, critical classroom experiences "in the field" halted mid-semester, including student teaching. We pivoted – well, sometimes, stumbled – into virtual learning. Our school district partners were figuring out when, if and how they would finish a school year. An uncertain future lay ahead. 
And yet today, despite the aftermath of a pandemic and societal shifts and changes that test many of our teachers daily, we still see, hear and read about dedicated teachers leading, learning, adapting and rising to the challenge. 
As we admire the resilience and dedication of these hard-working professionals, we acknowledge their frustration and fatigue as well. Teacher burnout is real, as are escalating retirements, and in some places, students – and teachers – choosing other careers. 
But there is hope in the midst of today's realities among the next generation, too. In a recent story in The Northern Iowan, elementary education major Abigail Morlan put it this way: "The pay is nowhere near enough, but I have decided to continue for the kids and because I am so passionate about education. They are future leaders and change-makers, so I want to make a positive impact and give students the tools they need to be independent and thrive." 
Teacher Appreciation Day and Teacher Appreciation Week serve to remind us of the undeniable impact of the teachers among us. We respect and celebrate them while being committed to doing our part to build a stronger, more diverse and even better prepared teaching workforce. Right now, we're creating new pathways for students to find their way into teaching. We're reassessing the curriculum to make sure it meets the needs of today's future teachers, their classrooms and society. We're streamlining processes to benefit, not hinder, the growth of the profession. 
Shaping today's teachers is a team effort. We simply could not support the teaching workforce in Iowa without the leadership of our faculty across four colleges and our teaching partners, many of them our alumni. All personify dedication, humility, passion and professionalism. 
As a result, our undergraduate teacher preparation program is in the top 1% nationally for the number of students pursuing bachelor's degrees in education. We have graduated an average of 470 teachers each year for the last decade – a surprisingly steady number compared to state and national trends.
As a society, we need to keep encouraging, mentoring and nurturing the passion to teach that we see at the College of Education in our classrooms and out in the field every day. To our teachers-to-be, our teaching faculty and our colleagues in classrooms across Iowa and beyond, we see you. We applaud you. And we thank you.