Education
UNI awarded $250K grant to support teachers and better student outcomes
Study leaders will speak at upcoming UNI Social & Emotional Learning Conference
Strong and supported teachers lead to successful students. Thanks to a recent $250,000 grant, faculty members at the University of Northern Iowa will further their research focusing on social and emotional learning, aimed at providing effective support to school personnel, leading to better student outcomes.
Led by associate professors Dr. Kerri Clopton in UNI's College of Education, and Dr. Darcie Davis-Gage in UNI's College of Social & Behavioral Sciences, the research project was awarded the $250,000 grant from the Scanlan Center for School Mental Health at the University of Iowa last summer.
"The COVID-19 pandemic greatly impacted the well-being of PK-12 educators," the pair said in the grant application. "Educators found themselves at significant risk for mental health issues and many had limited access to mental health services. When educators' wellness is compromised, they have difficulty providing the education and resources youth need to learn."
A two-year, two-part study will focus on six rural schools and one urban school in Iowa, and investigate the effectiveness of providing a multi-tiered system of support to educators to reduce burnout, increase job satisfaction and increase knowledge and skills in responding to social situations in teaching. A multi-tiered system of support would address educator needs on multiple levels, including support for the entire staff, small group interventions and individual counseling.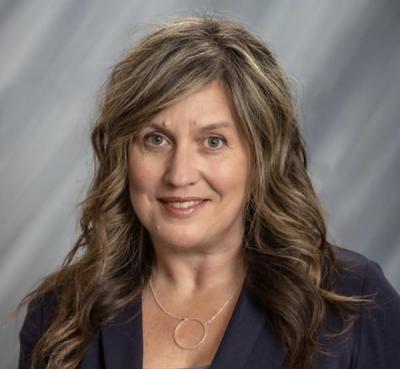 "Within these school districts, there are multiple barriers to seeking services, including distance to agencies, long waitlists and a lack of providers," said Davis-Gage. "We hope to learn how this type of multi-tiered support for mental health will impact the community."
The study is now underway, with multi-tiered support models being implemented in four schools in the current 2022-2023 school year and three schools in the 2023-2024 school year. A second component will explore the effectiveness of providing the same support to three cohorts of student teachers.
"We hope we provide them with practices that will help them as they enter a very stressful profession," said Clopton. "We are also both re-evaluating our own wellness practices and making some helpful changes."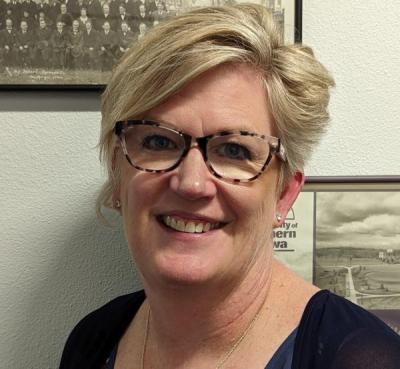 Both Clopton and Davis-Gage will discuss their research at the 2023 Social & Emotional Learning Conference, held at UNI on April 7, 2023. 
The University of Northern Iowa is home to the largest teacher education program in Iowa, and is among the top 1% in the United States. UNI-educated teachers are employed in all of Iowa's 99 counties and 99% of Iowa's school districts. 
New in fall 2022, the University of Northern Iowa was one of the first institutions in the state of Iowa to offer a social and emotional learning minor. The minor builds on required coursework for elementary and secondary education majors to promote well-being practices for all K-12 students.