Education
UNI professor's classroom research draws accolades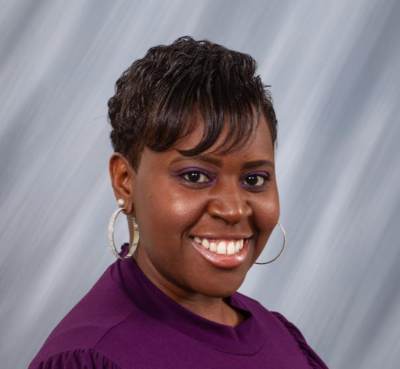 One University of Northern Iowa professor's research paper on the impact of teaching African American history in the classroom has won national recognition. As an assistant professor of elementary education, Irenea Walker, PhD, has always prioritized helping her students understand the importance of teaching from multiple perspectives.
In June, Walker's paper "I need to know my past: Black fifth-graders on race and racism" won an Emerald Literati Award for Outstanding Paper. She wrote the paper with William B. Russell, PhD, her advisor from the University of Central Florida.
An expert on social studies and culturally relevant teaching, Walker's efforts to help diversify elementary school education go far beyond this essay. In spring 2021, she created a partnership with Dr. Walter Cunningham School of Excellence in Waterloo to give her students field experience in a predominantly African American classroom with students of diverse socioeconomic backgrounds. According to Walker, it was quite eye-opening for her college students.
"Many of my students shared that they have little experience in a predominantly African American classroom setting when they were in school as a student or even during their [early teaching experience in the field]," Walker explained. "Those moments remind me of why I love what I do because I know they can apply what they've learned to their own elementary classrooms someday."
Those efforts are part of broader work being done at UNI to connect with communities and equip future teachers, such as the recently announced Teach Waterloo grant which makes it easier for classroom support staff of color in Waterloo schools to become teachers. 
"Getting our future educators into real classrooms is one of the most important things we can do for them," said Robin Dada, head of the Department of Curriculum & Instruction. "The experience Dr. Walker is giving her students is incredibly valuable. She's helping future educators gain confidence when teaching students of all backgrounds."
Before writing their paper, Walker reviewed social studies standards for elementary students in all states and noticed a lack of African American history being taught outside of Black History Month. This prompted her to study a Florida charter school that teaches Black history to its all-Black student population all year round. For a few months, Walker and Russell looked at how this impacted the self-esteem of 15 fifth-graders.
"My hypothesis was that the African American students would be interested to learn Black history, but I guess I was surprised at the level of interest and excitement they had," Walker explained. 
In the paper, Walker concludes the school perfectly exemplified how educators should teach Black history. Not only did she discover that the teaching helped students gain positive self-worth, but it also improved their critical thinking abilities.
The wide variety of individuals the students learned about in class made the experience even more impactful. One student learned about Patricia Bath who was the first Black female surgeon at the University of California, Los Angeles. When asked by the researcher how learning about Bath made her feel, the student replied, "I was happy since I want to be a doctor, and I'm Black, and she was a Black doctor, so now I know I can do it too."
Although as a child in Orlando, Walker attended schools with students who were predominantly Black like her, she says she learned very little about Black history. In fact, it wasn't until her time attending Clark Atlanta University (a Historically Black College or University) that she identified the gaps in her knowledge of her own history. Much to Walker's surprise, taking African American history was a requirement for all students enrolled at Clark Atlanta University.
"At first, I didn't get why I had to take those classes," said Walker. "But when I enrolled in those courses and actually went through them, I was elated."
Before becoming a college professor, Walker was an elementary school teacher with experience teaching kindergarten and third grade. Walker says she became a teacher not only to give students an academic foundation but also to help instill them with values and a sense of self-worth.
"Educators who are genuinely concerned about the future of our society enter this profession to play an integral part in making the world a better place," she said.
Because she recognizes the challenges of balancing many educational needs in the classroom, Walker encourages her students to get creative by infusing literacy and mathematics with social studies. For example, she loves using children's literature written from the perspectives of different racial groups. She also believes that the classroom is an opportunity to expose students to other cultures by bringing in guest speakers or taking them on field trips to museums.
 Walker hopes to expand her research to see the effects of learning more about Black history on all students.
"It's imperative that African American students know their history, but it's also imperative for everyone to know African American history."