Education
Why a Bachelor's Degree Still Matters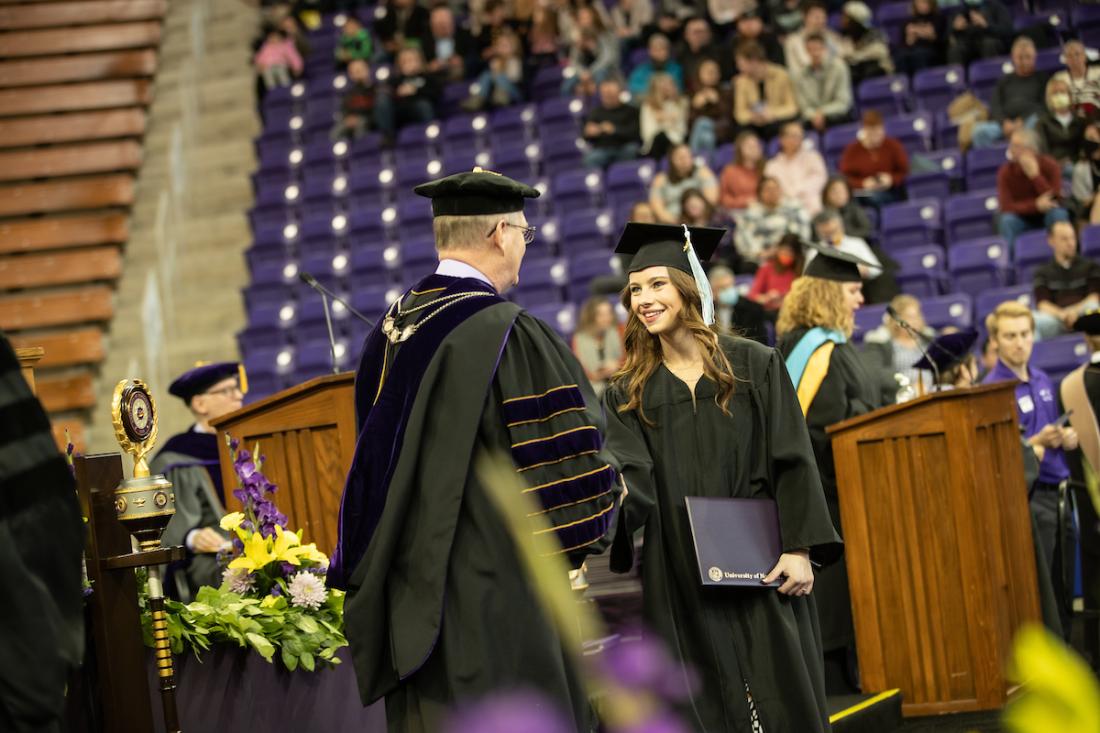 Taking that "next step" after graduating high school is exciting but it can also be one of the hardest decisions you ever make, especially since there are so many options. Getting a bachelor's degree is one of the best moves you can make to start your career and build the life you've always wanted. Here's why investing in a bachelor's degree is an investment in your future!
It's About a Lifetime of Careers, Not Just Your First Job 
College is an extremely formative time, and most people change their major more than once. Even after starting a career, some people still completely change what field they're working in. This is why having some time to figure out your options before you commit to a plan of study and gleaning as much as you can while you're in college is so important.
Earning a bachelor's degree allows you to explore many subject areas rather than narrowing your focus with a single career path in mind. It's the perfect way to diversify your education and acquire a broad skillset. Want to pursue a career in communications and learn about starting a business? You could take some entrepreneurship classes while you major in communications. Have dreams of becoming a social worker who can fully support Spanish-speaking clients? You might want to add a Spanish minor to your social work major. There are so many options you'll have by pursuing a bachelor's degree to make your education uniquely yours!
Whether you're undecided and need to find a primary area of study or you know exactly what you want to major in, completing a robust general education program will set you up to be a well-rounded member of the workforce and a well-rounded individual. University of Northern Iowa Foundational Inquiry (UNIFI) is the general education program that was recently redesigned to help every student get the most out of their college education. The ability to earn an extra credential in the form of a multidisciplinary certificate is built right into the program to help you stand out from other job seekers upon graduation.
Be More Than Just a Student
The campus community is a huge reason to attend a four-year university. While you can make friends anywhere, it doesn't take as much effort at a four-year college. A huge part of this is the ability to live on campus surrounded by peers who are right down the hall rather than a 30-minute drive away. This makes it easy to build the lifelong friendships college is known for cultivating! 
Because there are so many opportunities right on campus, getting involved and enriching your life outside of the classroom is a breeze. Whether you're passionate about volunteering, you'd love to join an intramural sports team or you're excited about taking dance classes, you should have no issue finding it all at a four-year institution like UNI. There's a student organization for every interest, allowing you to continue exploring hobbies and values that may not be directly linked to a career but are still meaningful to you.
Even outside of student organizations, there are other ways for you to grow current interests or find new ones. The student calendar is regularly filled with sporting events and fun shows that are typically free to students. 
The resources that are available to students go beyond entertainment. For example, there's a free place to work out, a student health clinic and mental health resources. Taking advantage of these options helps you be your best self physically, emotionally and academically.
Enjoy a High Earning Potential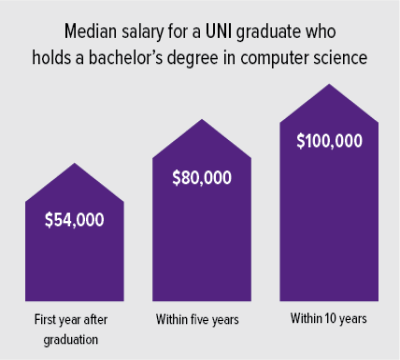 The most obvious reason why you should want a bachelor's degree is the earning potential. You'll have strong salary opportunities when you graduate and as you advance your career. A bachelor's degree is also crucial if you ever want to get your master's or doctorate degree.
For example, the median salary for a UNI graduate who holds a bachelor's degree in computer science is almost $54,000 their first year after graduation, based on data from the U.S. Census Bureau. Within five years after graduation, their salary increases to almost $80,000, and within 10 years, they make over $100,000. There is a clear trend of continuous growth, which anyone wants to see when building a career.
Graduates who have earned a bachelor's degree also have ample opportunities for jobs that offer great benefits like health insurance and paid time off. This provides huge peace of mind!
Find It All at UNI
Although there are many job opportunities for high school graduates, earning a bachelor's degree will prepare you for a future full of career potential. Start building your future at the University of Northern Iowa by applying today at uni.edu/apply.