Health
How a BSN degree has become one of the fastest-growing majors in Iowa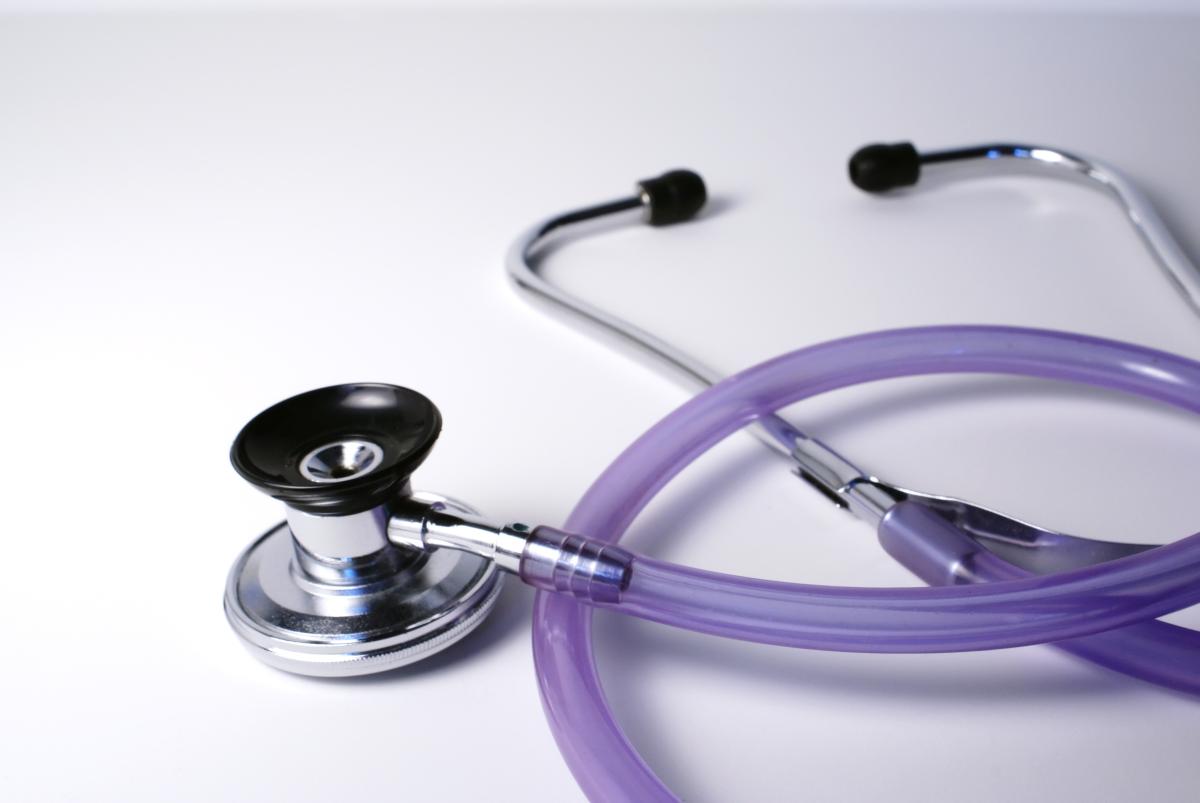 Nurses are the backbone of the United States health care system. This has been especially apparent in the last three years as nurses have been fighting on the front lines of the COVID-19 pandemic. The need for individuals holding a Bachelor of Science in Nursing (BSN degree) is critical as Iowa and the country face a nursing shortage. Here's a look at the rising demand for nurses and why you should consider pursuing a career as a nurse.
Why Nurses Matter
Nurses work alongside doctors and other health care professionals to care for patients. They are some of the strongest advocates for patient health. While most people think of nurses working in hospitals and clinics, it's important to remember you'll also find nurses in pharmacies, schools, assisted living centers, airplanes and even cruise ships. 
Nurses assess the health of their patients, provide them with care, educate them on caring for their sicknesses or injuries and so much more. Whether someone goes to a medical clinic for a routine checkup or ends up in an intensive care unit following an accident, patients can expect to spend more time with a nurse than any other health care professional. Often, they are one of the first people a patient talks to when they enter a health care facility and the last person they talk to before they leave. 
While nurses impact their patients' physical well-being, their impact goes deeper than that. They provide emotional support for patients and their families alike. They can help patients and their families navigate the health system, answer questions and follow up after appointments, serving as a liaison between the patient and the physician. 
Why Nurses Are So In-Demand
So why are we in such desperate need of nurses right now? 
"Nurses are in high demand due to many factors, with post-COVID burnout and retirement being the two top reasons," said Dr. Nancy Kertz, executive director of nursing and chief academic nurse administrator at UNI. "The nursing workforce shortage was an issue prior to COVID-19 as nurses faced significant staffing shortages, which in some cases, adversely impacted patient outcomes." 
According to the Iowa Board of Nursing, more than 20% of current nurses in Iowa are eligible for retirement right now. Employers need to know they'll have a strong group of individuals with BSN degrees who are ready to take the place of the older generation as they leave the profession.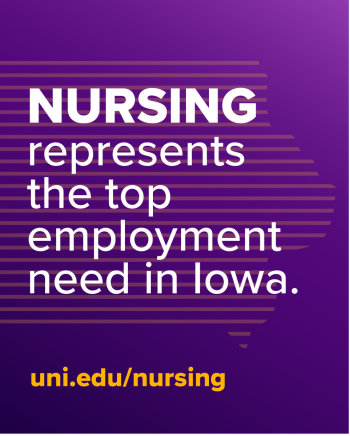 Not only does the aging population contribute to the nursing shortage but it's also creating a demand for even more nurses. The Baby Boomer generation, who were born between 1946 and 1964, currently make up over 21% of the American population. These are people who are either nearing retirement age or well past it. Since health naturally declines with age, more aging Americans means more health care workers, including nurses, are needed to care for them.
Between 2021 and 2031, health care occupations are expected to grow 13%, based on data from the U.S. Bureau of Labor Statistics. This is much faster than the average career growth. Over that same time frame, the demand for registered nurses is on track to grow by 6%. Iowa is especially in need, as 80% of employers in the state indicate that it is difficult or very difficult to recruit nurses based on data from the Iowa Board of Nursing.
How to Become a Nurse
So how do you start your journey to become a registered nurse? If you've done any research, you'll know there are a few different options for nursing degrees. However, a BSN degree is the qualification most employers are seeking when they hire registered nurses. These nursing programs will require you to take general education courses and nursing-specific courses such as anatomy and physiology. As a nursing major, you'll also go through clinical education.
After earning your BSN, you'll be required to take the National Council Licensure Examination for Registered Nurses, which is also called the NCLEX or NCLEX-RN. This exam will put what you learned in school to the test. Once you've passed your NCLEX, you can finally get your nursing license from the state you want to work in.
If you love the idea of becoming a nurse, but you're worried about the cost of getting there, you should look into the different tuition reimbursement programs that are available through hospitals. Many hospitals will help provide tuition support while you are in school, or once you have earned your BSN, repayment options may be offered upon hire in exchange for a commitment to work for a period of time at their facility. This can help keep the cost of earning your BSN low. 
Why You Should Earn a BSN Degree
If you're on the fence about pursuing a nursing degree, here are a few of the reasons you will benefit by enrolling in a nursing program and becoming a registered nurse. 
Nursing Is Stable and Pays Well
The job security nurses experience is a top reason to pursue a nursing major. People will always get sick or injured, and those people will always need nurses. 
Nurses are also very well compensated. In 2021, the median pay for nurses across the country was $77,600. That's an hourly salary of $37.31. Compare this to the median hourly wage of $22, and it's easy to see why so many students want to become nurses. 
It's the Gateway to Meaningful Work
Being a nurse is a rewarding career that will allow you to make a direct impact on others through compassionate care. Nurses save lives every single day. While many careers allow you to help others indirectly, it's easy to see the impact you're making as a nurse. This can keep nurses motivated on some of the most challenging days at work.
Nurses often connect with patients in difficult circumstances, such as a serious illness or injury. Although supporting patients and their families through these circumstances can be a challenge, it can also lead you to connect with patients and their families on a deeper level. As patients navigate these struggles, the nurse helps them stay in good spirits and provides the support they need to get through a difficult time.
While being a nurse is hard work, your efforts won't go unnoticed. Nurses consistently rank among the most well-respected and most trusted careers in the country.
Your Nursing Career Will Never Be Boring
One of the appeals of working as a nurse is that no two days are exactly alike. You'll constantly be caring for different patients and assessing a wide variety of needs. If a boring desk job is the last thing you'd want, you'll love how diverse the life of a nurse can be. 
Not only is the life of a nurse mentally and emotionally stimulating, but it's also very physically active. You'll constantly be on your feet, walking around to help different patients and moving patients and equipment as needed. That's something most office jobs can't offer.
Nursing at UNI — Coming Fall 2024!
To meet the urgent need for nurses in Iowa, the University of Northern Iowa recently announced we will add a BSN degree to our lineup of in-demand programs in fall 2024. Nursing at UNI will impact the state of Iowa, as over 90% of UNI students are from Iowa, and an overwhelming majority of UNI graduates take their first job within the state.