Health
Top in-demand health careers that will surprise you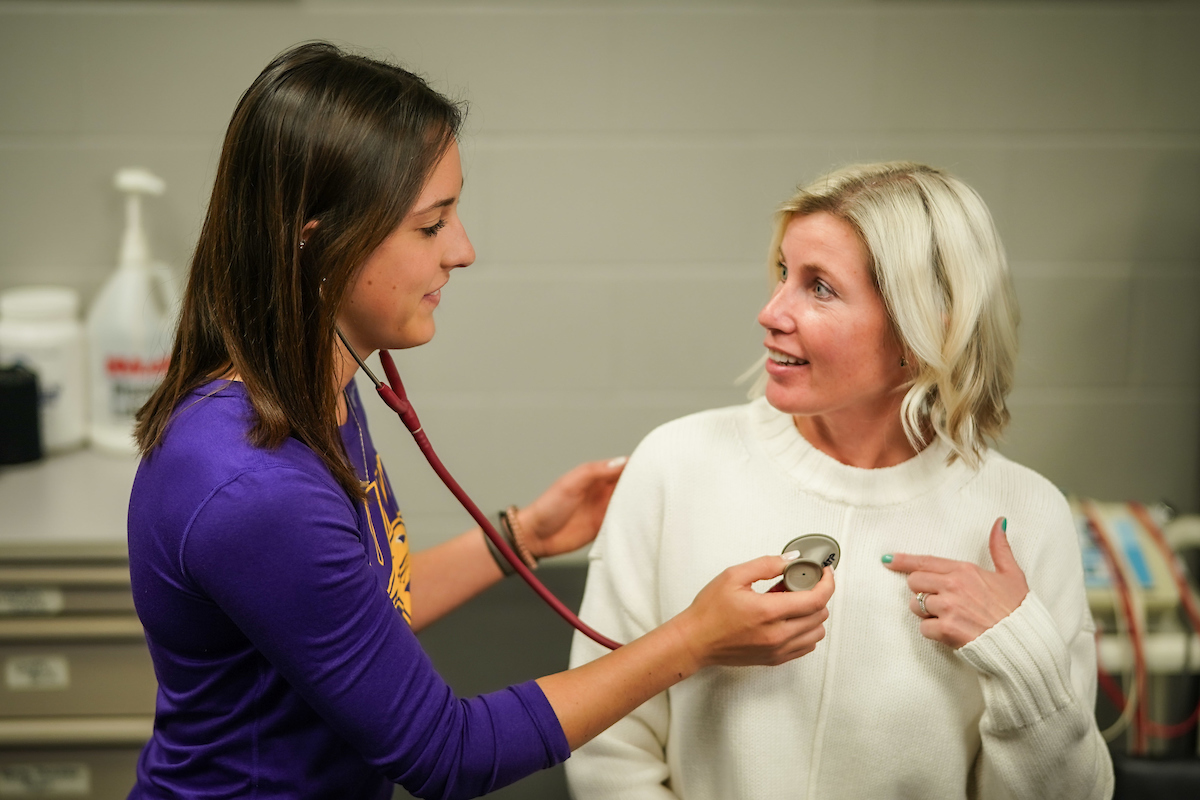 Why build a career in health? The list of reasons is long! You'll often get great pay, fantastic job security, and fulfillment from helping others. Doctors and nurses will always be in high demand, but there are countless other opportunities for students interested in health sciences. There are many options you may not have considered or even heard of. Here are a few of the top health careers to start working toward right now!
Nurse Practitioners
Nurse practitioners (also known as NPs) are comprehensive health professionals who are experts in preventing, diagnosing and treating many medical problems. As an NP, you'll most likely work in a hospital or clinic, but you may also find yourself on a college campus, k-12 school or nursing home.
The demand for NPs is growing rapidly with an expected increase of 52.2% between 2020 and 2030, based on estimates from the U.S. Bureau of Labor Statistics. One of the most attractive things about this line of work is the median pay of $111,680. However, if you want to reap the rewards of being an NP, you'll have to put in a lot of hours. You'll need a bachelor of science in nursing (BSN), master of science in nursing or even a doctorate degree to qualify. You must also go through advanced clinical training, exams and licensure.
Physical Therapists
If you like the idea of more actively engaging with patients, becoming a physical therapist (PT) is a great option. Your job revolves around helping ill or injured patients more effectively manage their pain. As a PT, you'll develop personalized plans of care for your patients, teach them special exercises for mobility and pain management and educate them on their recovery process. One of the major benefits of this type of healthcare job is that you get to work with the same patient for a long period of time, giving you the chance to get to know them better and watch them achieve their therapy goals.
To become a physical therapist, you'll need a doctoral or professional degree. The world definitely needs more talented PTs which is why between 2020 and 2030 the profession is expected to grow 21%. Because the median salary for a PT is over $91,000 a year, the compensation boosts the appeal of the job even further. 
Health Services Managers
If you're a gifted leader with a passion for healthcare, becoming a health services manager may be a seamless fit. As a health services manager, you're responsible for not only working with patients but also insurance agents and medical staff to ensure patients are getting optimal care and the facility is running smoothly. In this role, you'll assist with recruiting new staff, training them for their jobs and more.
Although some employers will look to hire health services managers who have earned a master's degree, plenty will only require a bachelor's degree. Some of the most common majors for aspiring health services managers include public health, healthcare management and healthcare information management. With a median salary of $104,280, it's easy to see the appeal of this job. This field is also expected to grow 32.5% from 2020 to 2030. 
Nursing Home Administrators
A nursing home administrator will have much of the same requirements and earning potential as a health services manager. However, they are specifically working in a long-term care facility for the aging population. This is a crucial line of work as by 2030, 20% of Americans will be older than 65 and by 2060, the population is projected to be almost double what it is today. The median salary for long-term care administrators is also nearly $122,000.
While you could earn a degree in health administration, public health or something similar, getting a degree in gerontology will help set you apart and give you insight into the needs of the aging population specifically. While you may only need a bachelor's degree to become any kind of health services manager, typically a master's degree is more desirable and it will help increase your earning potential. You'll also need a license in nursing home administration to be in this line of work. 
Physician Assistants
Physician assistants (also known as physician associates or simply PAs) complement and collaborate with physicians. While the scope of these two jobs is similar, the physician is always in charge and the PA can only operate under their supervision. As a PA, you'll examine patients, diagnose different conditions and help treat them. Becoming a PA starts with getting a biology, chemistry, physical therapy, nursing or health sciences degree. Most PAs earn their master's before passing the Physician Assistant National Certifying Examination. 
With a median pay of over $115,000, this is the most highly compensated career on our list. The demand for this job is also expected to increase 31% between 2020 and 2030.
Speech-Language Pathologists
One of the health science degree jobs that is often overlooked but definitely growing in demand is a speech-language pathologist (SLP). SLPs help diagnose and treat different speech and swallowing disorders. While some SLPs work in a hospital setting, you might also work in a school, rehab center or your own private practice. This high-paying health career requires a unique blend of health science knowledge and communications skills. 
To become an SLP, you'll need to first earn your bachelor's degree in communication sciences and disorders or a related field before obtaining your master's in speech-language pathology. The hard work it takes to become an SLP pays off big time as the median salary is $80,480. From 2020 to 2030, the need for SLPs is also projected to grow by 28.7%.
Athletic Trainers
Becoming an athletic trainer is a fantastic way to merge a love for athletics with a passion for health sciences. In this line of work, you'll help athletes avoid injuries and care for them if they get hurt. You'll also assist injured athletes with rehab and record their progress. Athletic trainers collaborate with physicians and sometimes work in a hospital setting, but you're more likely to find them working with k-12 schools, colleges or professional sports teams.
While earning a bachelor's degree will provide you with plenty of career opportunities, most athletic trainers have a master's degree. Some common health science majors for this field include athletic training, human anatomy and sports nutrition. You'll also have to pass the Board of Certification for the Athletic Trainer exam. After that, you'll qualify for a job where the median salary is $49,660 and the 10-year growth is expected to be 23.4% in 2030.
Mental Health Counselors 
As conversations about mental health have become more destigmatized in recent years, the need for mental health counselors has also grown. Between 2020 and 2030, demand for these health science degree jobs is projected to increase nearly 23%. As a mental health counselor, you'll help diagnose and care for people with mental illnesses or different day-to-day mental health concerns. Counselors may specialize in family issues, substance abuse, anxiety and depression or any number of concerns. 
Usually, you'll major in psychology to become a counselor, but some counselors major in family services or social work. You will almost always have to go through an accredited clinical mental health counseling graduate program. Even after you earn your master's degree, there are still ways to set yourself apart from your peers such as by earning an Advanced Studies Certificate in Clinical Mental Health Counseling. The median pay for this job starts at $47,660, but the earning potential is even higher with a master's degree or doctorate.
Start Working Toward One of these Top Health Careers by Applying to the University of Northern Iowa
While the healthcare field is demanding, it's one of the most rewarding career paths you could take, and your skills will be very in demand as evidenced by this list of jobs. One of the best ways to start exploring health science majors and career opportunities is by talking to an expert one-on-one. That's why you should get in touch with someone in one of the departments you're interested in at the University of Northern Iowa. You can get started by applying today!
As Iowa's only regional comprehensive university, we are designed to provide critical coursework with real, practical fieldwork. 
Real, relevant academic excellence for a world that expects future-ready graduates.
94% of UNI grads find success within six months of graduation.
 
UNI offers the largest Bachelor of Arts in Social Work program in the state.
 
UNI has the only dementia simulation taking place in a whole house in the state.
 
UNI is ranked a top regional public university by U.S. News & World Report.