Languages & Communications
What can you do with a master's of English degree?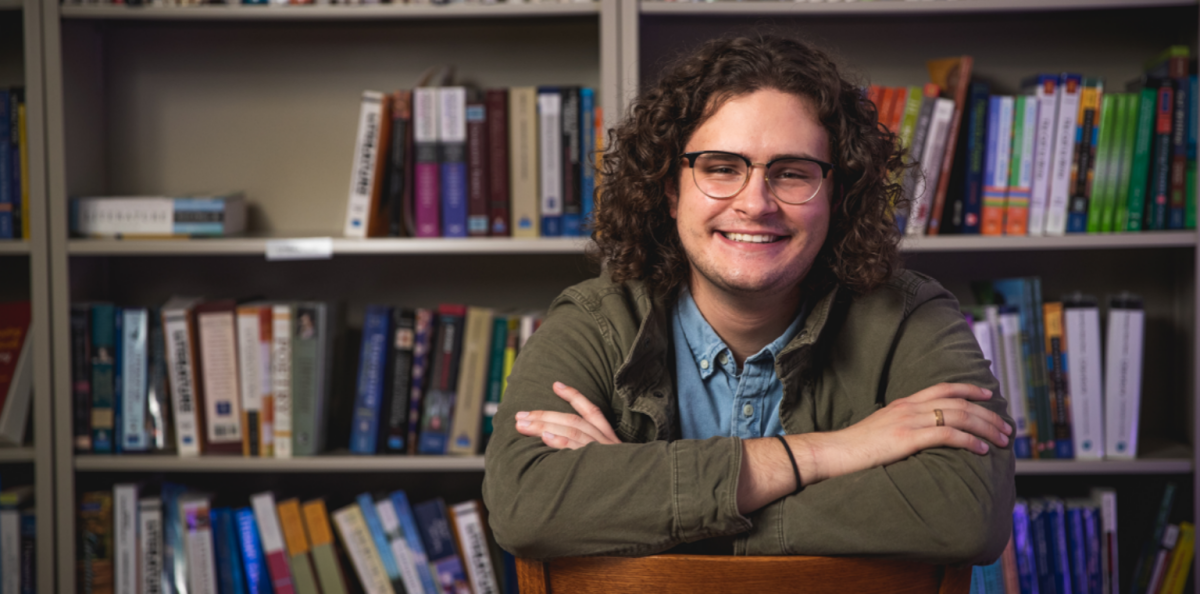 A master's of English degree is popular for people who are passionate about reading and writing. But how does one of these degrees translate in the "real world?" There are many ways you can put your master's in English to good use. Here are a few of them.
Public relations manager
Working in public relations is all about maintaining a positive public image. You might do this for many clients or for a single company. Public relations managers help tell the story of their clients and companies. They may do this through a combination of creating content on social media and other outlets as well as helping their clients or company garner good press by coordinating interviews with the media. If you have strong public speaking and interpersonal skills, becoming a public relations manager may be the perfect fit for you. According to Payscale, the average salary for a public relations manager is just below $73,800.
Technical writer
Technical writers are experts at taking complex information and communicating it in a simple way. You commonly think of technical writers putting together user manuals and how-to guides, but they might also compose articles and other materials. You'll commonly find technical writers working in science or technology. If you love learning new things and enjoy writing, becoming a technical writer may be the perfect blend for you. You should be an expert researcher and have a knack for writing in a way that's easy to understand. These are things a master's of English can help with. With an average salary of more than $63,600, you can expect to be well paid as a technical writer.
Content writer
If you'd rather write about something that seems a little less technical than a user manual, you might be interested in becoming a content writer. This job will put your writing skills to the test as you create blog posts, website content, social media content or press releases. No matter what you're writing, you'll be informing the audience about a product or service. You might work with one company and exclusively write about its products or services, or you might be employed by an agency and take on many different clients. It's common for content writers to be self-employed, so if you have an entrepreneurial side, content writing could be for you. The average salary for content writers is almost $50,700.
Copywriter
If you want to put your creative writing skills to the test, copywriting may be the best route for you. While content writing is all about informing an audience about a product or service, copywriting is all about selling a product or service. Copywriters create the words behind advertising and marketing campaigns. They may write emails, web pages, ads, posters and billboards. Like with content writers, copywriters may work exclusively for one company or they may be employed by a marketing or advertising agency. The average copywriter's salary is more than $56,200.
Editor
If you'd rather edit the words of others than craft your own, you may find success using your MA in English to become an editor. Editors need to have impeccable proofreading skills and the undeniable ability to take what's already written and make it better. They need to be exceptional at adhering to deadlines and be able to work well with others who may have different roles in the publication process. Editors may be self-employed or work for newspapers, periodicals or publishing companies. The average salary for professional editors is more than $56,900. 
Publisher
If you're a book lover with strong management skills, you might consider a job as a publisher. In this role, you'll review materials for publishing and oversee many aspects of the publication process. From managing editors to creating budgets, you'll be in charge of helping ensure the success of a publication when it hits the market. While you might think of these professionals as just being involved in publishing traditional fiction and non-fiction books, there are other types of publishers too. For example, some publishers work with textbooks and others work with books and databases for accountants, doctors and other professionals. Book publishers have an average base salary of $58,000 per year.
Grant writer
When earning an English degree, you'll become an expert in research. You can use those research skills to become a grant writer. These professionals use their research to craft proposals that help organizations receive funding. This is a great way to use your writing skills and make a difference. It's common for grant writers to be freelancers, but they are also sometimes employed by a nonprofit, school or government agency. This is a great opportunity to find something you're really passionate about, find an organization that focuses on that area and help move that organization or mission forward. The average salary for a grant writer is a little under $50,400.
English teacher
If you love literature and creative writing so much that you'd like to teach the next generation about them, you may already be an English teacher. But earning a master's of English degree can be a great way to boost your resume and increase your earning potential. English teachers help their students become better readers, writers and communicators. They teach them about studying English literature and help them improve in grammar, punctuation and spelling. The average base salary for all English teachers is almost $46,600, but with a master's degree, you'll be set up to be on the higher earning side.
Skills you gain from a master's of English degree
Even if none of these careers appeal to you, you may still find plenty of value in continuing your education with a Master of Arts in English. A master's in English will enhance your critical thinking abilities, which employers want to see. Through class assignments, you'll hone your creativity, allowing you to be an innovative member of a professional team who contributes ideas that add value. You'll sharpen your communication skills, and you'll learn how to take critiques not only from your professors but from your peers as well. This can make you a more teachable employee, which your employers will appreciate.
Get your master's in English at the University of Northern Iowa
A master's of English degree is the key to taking on one of these careers or many others and finding professional success. Whether you take the literature, creative writing or English studies track, the MA in English at the University of Northern Iowa will give you a chance to hone skills that will directly translate to one of these jobs. Through workshops and team projects, you'll gain real-world experience that will set you up for a successful career. 
Find out more about the master's in English degree at the University of Northern Iowa today.
As Iowa's only regional comprehensive university, we are designed to provide critical coursework with real, practical fieldwork. 
Real, relevant academic excellence for a world that expects future-ready graduates.
94% of UNI grads find success within six months of graduation.
 
UNI is home to the North American Review, the oldest literary magazine in the nation.
 
UNI is number one in the state for graduating future language arts teachers,
 
UNI is ranked a top regional public university by U.S. News & World Report.