News Release
Recent UNI Art graduate awarded space at Hearst Red House Studios
The UNI Alumni Studio at the Red House Studios – a partnership between the Hearst Center for the Arts and the UNI Department of Art – was awarded in July to a recent graduate of UNI's studio art program.
Andrew Dickerson (BFA Photography, 2019) will be using the space, located on the Hearst property, to further his art practice over the next year. 
Dickerson's photographic and video work is primarily focused on themes of nostalgia and memory. He uses photographic tools and equipment familiar in the 1990s, such as hi8mm cameras, VHS tapes and tube televisions to record, play back, and edit video, photographic and audio collages.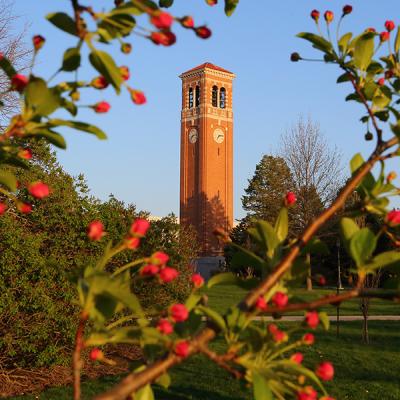 "A space focused solely for my art allows for more creative conceptualization, setup and design of scenes, still lifes and models for photographing, taping and manipulating," Dickerson said. "Laying out items and pictures within the space will help fuel the creative process by allowing me to view many different concepts at once, which will, in turn, promote exploration of options and where and how various aspects will interact with each other in the visual field."
As part of the award, Dickerson will visit a Cedar Falls classroom as a visiting artist, providing a hands-on, art-making program and sharing with local students his journey to becoming an artist.
Dickerson will show his work in the spring on campus, and will participate in programming at the Hearst Center as part of his award. The award includes free use of the studio for one year. The award is sponsored by the UNI Department of Art.
The Red House Studios are part of the Visiting Art Program at the Hearst Center for the Arts. The studios are now in their second year.