Press Releases
UNI again named a top university for transfer students
The University of Northern Iowa has been named to Phi Theta Kappa's Transfer Honor Roll for the third time in four years. 
Only the top quarter of the regionally accredited institutions that applied made the international honor society's list, which recognizes excellence in helping community college students successfully transition to institutions offering four-year degrees. UNI is one of 150 colleges nationwide to make the cut this year.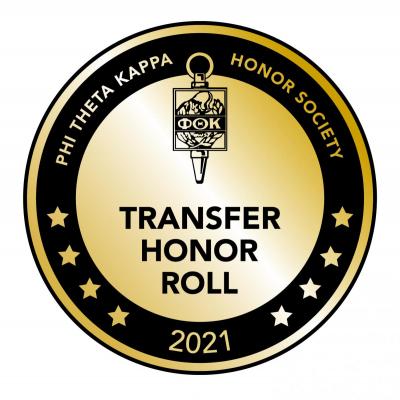 "We are committed to offering seamless transfer pathways to high-quality academic programs, and are proud that Phi Theta Kappa has recognized UNI's ongoing work to elevate transfer student success," said Kristin Woods, senior associate vice president of enrollment management and student success. "Transfer students are a vital part of our campus community, and we are honored that they have chosen UNI for this next step in achieving their educational and career goals."
Peer reviews submitted by students highlighted UNI's dedication to providing a welcoming environment and a clear and affordable path to transferring from a community college.
The university is also uniquely affordable and boasts a four-year graduation rate that is nearly 40% higher than the national average for similar institutions. 
Even among their peers in Iowa, UNI's graduates stand out, finishing their degrees with some of the lowest average debt in the state compared to other four-year college graduates. UNI's average student debt has decreased by about 11% in the last decade. 
To determine which institutions make the Transfer Honor Roll, Phi Theta Kappa evaluates participating institutions on criteria that include transfer data, admissions practices, cost of attendance and student life.
Phi Theta Kappa has approximately 250,000 active members at almost 1,300 community college campuses in 11 nations. Some 3.5 million students have been inducted into PTK since its founding in 1918.