Politics & Justice
Black Student Union celebrates 50 years on UNI campus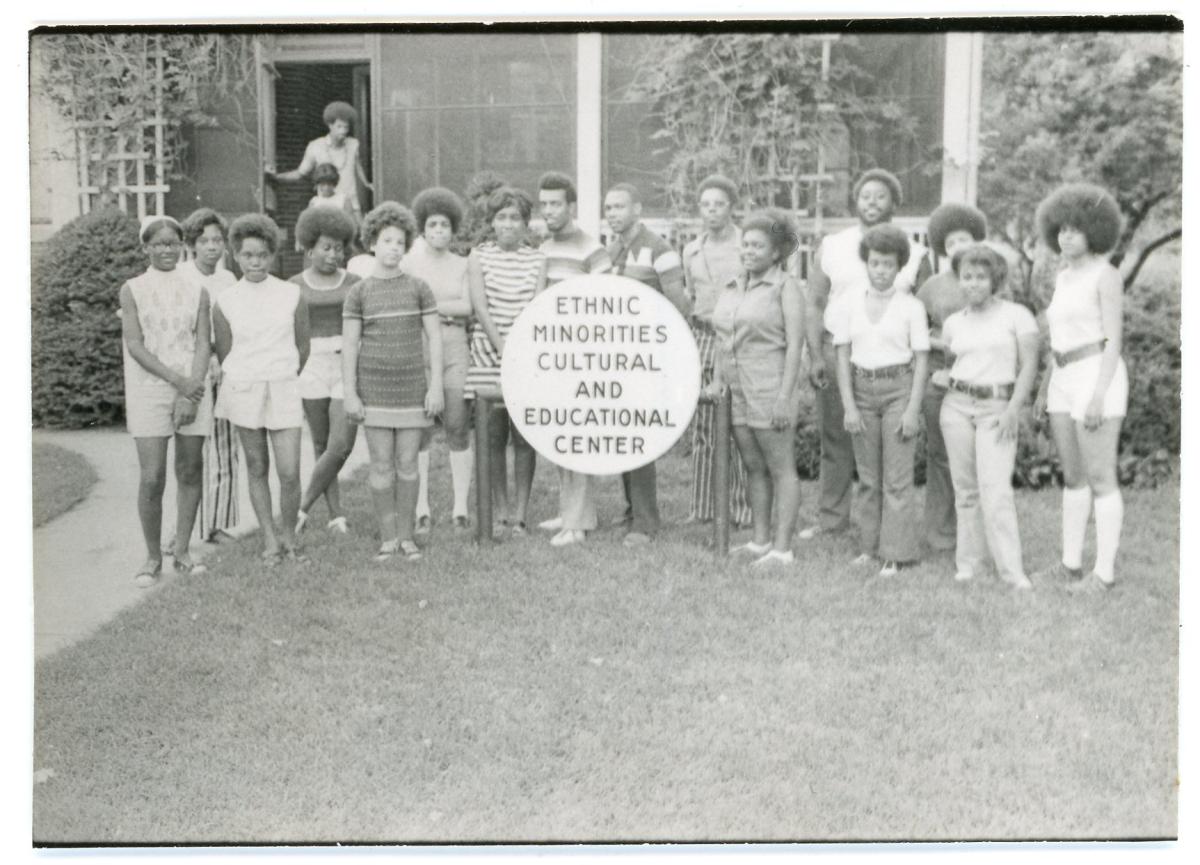 On Sept. 16 and 17, the University of Northern Iowa's Black Student Union (BSU) will be celebrating its major milestone of being on campus for 50 years. The two-day event will feature keynote speakers who are UNI alumni and will draw a crowd that includes past students, current students and community members. The event will honor BSU's history, celebrate the progress that's been made and look ahead to the group's vision for the future.
"I'm looking forward to seeing the alumni come together, have a good time, enjoy one another and share their stories," said Chiquita Loveless, director for Diversity, Inclusion and Social Justice. "I am just looking for a great time for all to come back to a place that may not have been the best place when they were there to see the change and to be welcomed with open arms and thank them ― thank them for 50 years of keeping the organization going. And BSU is still going strong.
Excitement over the 50th-anniversary event is evident by the sold-out tickets.
The reunion banquet will be held from 6 to 9 p.m. on Friday, Sept. 16 in the Old Central Ballroom in Macuker Union. The keynote speaker will be UNI alum Courtlandt Butts, '02, who is an equity transformation specialist and business owner, and the motivational speaker of the evening will be Pernell Cezar, '10, who is the co-founder and CEO of BLK & Bold Specialty Beverages. Juana Hollingsworth, '16 and '17, will be emceeing the event, and DJ Daze will be providing music and entertainment. There will even be a drawing for two $500 scholarships provided by Aaron Sanders, '89, owner of Sanders Funeral Home in Waterloo.
"According to the traditions of many ancient African cultures, the responsibility of each generation is to 'build for eternity,'" said Butts. "Through clear and willful purpose, the Black Student Union has modeled that tradition by providing a space of solidarity and hope for scholars that has persisted to thrive at the University of Northern Iowa for 50 years. The path thus laid by the BSU promises the realization of a dream both aspired and inspired by the ancestors that will continue to elevate our collective humanity."
Cezar shares his excitement. 
"I'm proud to see the progress of BSU on UNI's campus, with the intent to provide resources to students of color," he said. "As an alum, it means the world to me to see a hub where I found comfort and camaraderie continue to show up and be a force for the betterment of this campus. My hope is that the presence and work being done on this campus will be an example and transcend to the rest of the city. Thank you for continuing to strive to be an answer, I look forward to seeing and aligning with the continued legacy." 
Loveless also said the event will take time to honor the UNI Seven who are key individuals in the Center for Multicultural Education's and BSU's histories. The group included seven UNI students — six Black students and one white student — who were suspended following a peaceful protest outside then-President James William Maucker's house back in 1970 when their demands for a more inclusive campus, including a cultural house, were ignored.
The disciplinary hearings of the UNI Seven sparked further protests, and 28 arrests were made. Finally, President Maucker went to the Board of Regents to get funding for a cultural house, and his request was approved. The result was the Ethnic Minorities Cultural and Educational Center, which has since been renamed to the Center for Multicultural Education (CME) and moved into the Maucker Union. It's become a meeting place for BSU and other marginalized students on campus.
At the time of the UNI Seven, BSU didn't exist, but the Afro-American Society (AAS) did. When the AAS dissolved in 1972, BSU was formed.
The UNI Seven will also appear as part of the exhibit that's been created to celebrate Black Student Union, which will be featured at the 50th-anniversary event. The exhibit showcases the group's history, starting with BSU's predecessor the AAS in the 60s and going into the 2010s and the Black Lives Matter movement. Following the event, the display will be housed in the CME.
"We have to acknowledge and recognize and celebrate from whence we came — from sitting on the president's lawn to now having a nice place for all our students, our marginalized students, our Black and brown students in the Center for Multicultural Education," said Loveless. "I say it's a place of refuge for our marginalized students."
Although the Black Student Union is not a physical location like the CME, it's come to represent refuge for Black students in a similar way. Loveless said that having BSU at UNI is important because it gives students a home away from home.
"The goal for BSU is to bring a commonality to a people that looks like one another
to help one another, to lift one another up, to foster positivity and make them feel included when no one else does," said Loveless.
"Working with students in the Black Student Union over the course of more than a decade has been a rewarding and affirming experience," said Jenny Murphy, administrative support for Diversity, Inclusion & Social Justice. "Watching young leaders grow into successful graduates that have stepped forward during their time in Black Student Union to represent their fellow classmates and plan and implement great events, particularly the work that goes into Black History Month, has been a source of pride for all of us that are fortunate enough to get to work with these phenomenal students.
Also during the Sept. 16 event, BSU's current co-presidents, Lexi Gause and Alonni Baskerville, will be speaking about their vision for the future of the group. The group, which is 70-plus members strong this year, has a game night planned for Sept. 21, will be participating in the homecoming parade on Oct. 8 and is planning for Melanin Week Nov. 14-18. BSU also has several events planned for Black History Month in February.
Loveless said the 50-year milestone is something for prospective students to see and get excited about because they know they will have a place at UNI where they are accepted and welcomed.
"The Black Student Union as a whole — they're strong, they're mighty, they're powerful," said Loveless. "I'm excited to see the growth."
The celebration of Black Student Union's 50 years doesn't stop on Friday. On Saturday, Sept. 17, event attendees can get a tour of campus and participate in the family reunion/tailgate at the Center for Multicultural Education. The alumni will also receive tickets to UNI's first home football game of the season against Sacramento State where they will be recognized for BSU's anniversary.