STEM
For the first time, Cedar Valley STEM Festival is coming to UNI-Dome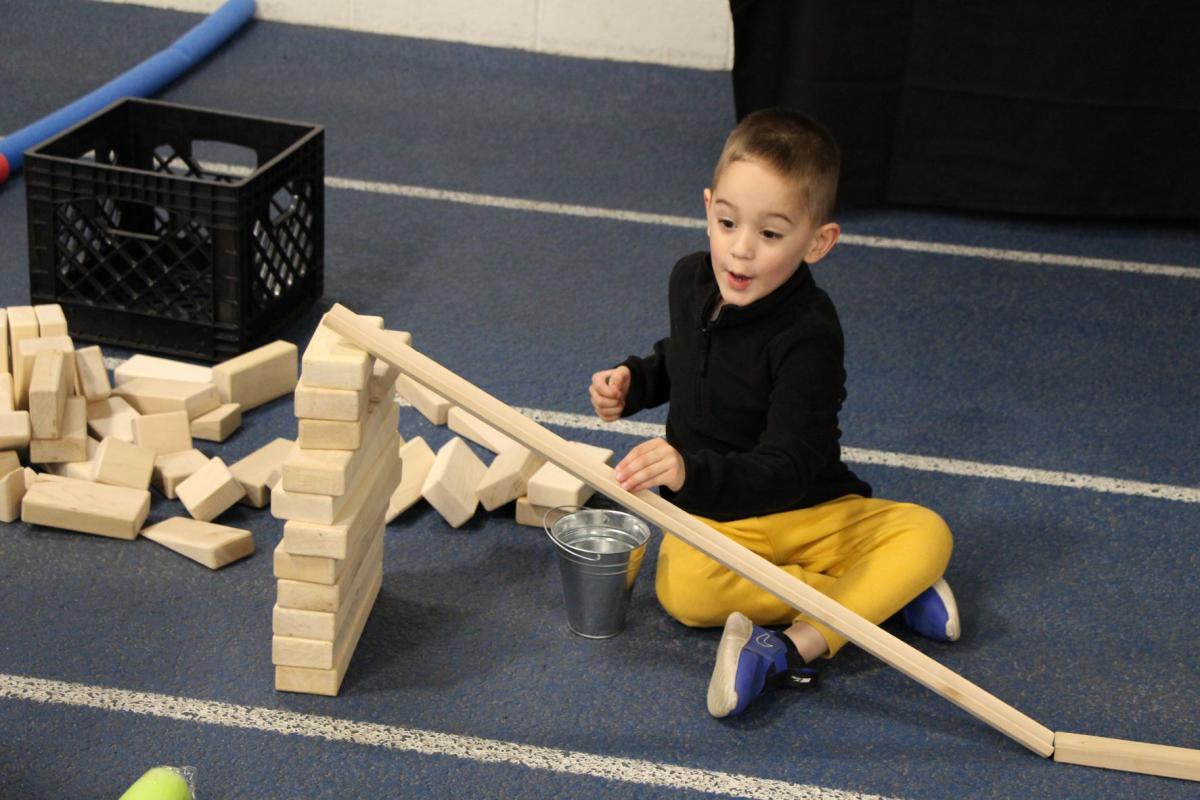 Excitement over all things science, technology, engineering and math (STEM) will abound on March 21 when the University of Northern Iowa hosts the Cedar Valley Family STEM Festival at the UNI-Dome, bringing hundreds of students, their parents and families. This will be the first time the Cedar Valley festival is being held since 2019, the first time it will be held in the spring and the first time it will be held on UNI's campus. 
The event exists to promote science, technology, engineering and math and inspire kids of all ages to get involved with STEM. Nearly 70 exhibits provide a hands-on activity, ranging from measuring the electricity of common electronic devices to going through a cave simulator box. Around 2,000 people usually attend the festival.
A major benefit of the event is that kids and their parents can see the STEM-related opportunities that exist right in their own backyards — opportunities that, in many instances, can lead to careers. 
"To me, the most important thing is that the exhibitors are all people from this part of Iowa," said Marcy Seavey, STEM coordinator at UNI. "Participants can see that these things happen here. You can pursue a STEM field and be an Iowan. That's important because I think a lot of times when we have career conversations with students when it comes to STEM things, the examples tend to be faraway places."
Some of the exhibitors include Bayer Crop Science, Invision Architecture, John Deere, K&W Electric, PCI Construction, Power Engineering & Manufacturing and Viking Pump. There are also trade associations such as the Society of Manufacturing Engineers and the Society of Hispanic Professional Engineers.
By getting more kids interested in pursuing STEM fields, the festival benefits not only the exhibitors and the attendees but also the entire Iowa economy.
"We need more people to make these choices to make Iowa a place that people want to live," said Seavey. "We need to teach students these topics to make sure that our industries are strong and we're doing our own R&D."
"The idea is not only to have the kids enjoy the event but the whole family," said Jeff Beneke, regional manager for the Northeast Iowa Regional STEM Hub which leads the festival. "The parents, the grandparents — we want to share the experience with them as well. Some of these organizations offer programs parents could place their kids in throughout the year. The advantage to the parents coming is they get to see what is being offered. "
While some careers certainly rely on STEM more than others, Seavey also says that every job requires some STEM skills. So no matter what a child's future may hold, engaging in STEM activities at the festival is setting them up for success in their careers.
"Having an opportunity to explore STEM areas in a very non-threatening way hopefully prepares them to be open to learning more in the future," said Seavey. "For a student interested in working outdoors, a little bit of computer programming could lead to a more senior position with the  Iowa Department of Natural Resources. All sorts of careers that you might not think of as STEM careers have at least one aspect that is very STEM specific."
Families may be the most common attendee of the festival, but you don't have to be a kid — or have a kid — to enjoy the event. 
"I've had teachers attend to borrow ideas from the exhibitors so they can incorporate them into their classrooms," said Beneke. "They not only take ideas into their classroom, but they also build a relationship with some of these organizations that are exhibiting so they can contact them in the future."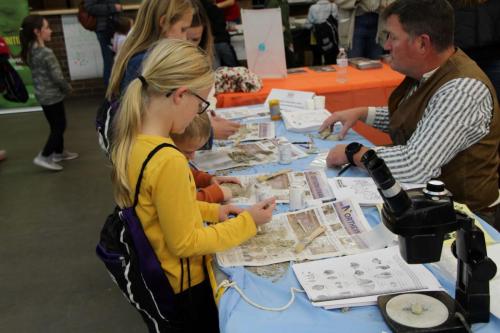 In addition to hosting the event, UNI has several exhibits at the festival. The Astrobiology Project from the Department of Chemistry & Biochemistry will be exhibiting its NASA research in cave systems. The Department of Earth & Environmental Sciences will have a paleontology activity that features simulated rocks students can excavate to find fossils and crystals. Iowa Regents' Center for Early Developmental Education will have kids build ramp and pathway systems. The Department of Curriculum & Instruction and the science education program will also be exhibitors. 
This year, the festival coincides with the FIRST Robotics Competition Iowa Regional, which will be held in the UNI-Dome and McLeod Center. FIRST has always been a part of the STEM festival, but this year a practice field will be set up for the robots so spectators can really see what the robots are capable of doing, including playing a game where the robots fetch and place traffic cones and cubes. The two events happening in the same week makes for an unofficial STEM week. In fact, local robotics teams have asked the Waterloo and Cedar Falls mayors to declare it Robotics Week to celebrate STEM all week long.
Whether participants just stop by the festival or they return to the Dome for the FIRST Robotics Competition, they are sure to leave UNI campus feeling a little more passionate about STEM than when they arrived.
"I can't wait to see our new exhibitors and learn more particularly about those programs and just see the kids having a great time," said Beneke. "That's what it's all about."
The Cedar Valley Family STEM Festival is a community-wide partnership led by the University of Northern Iowa, Cedar Falls Community School District, Central Rivers Area Education Agency, Hawkeye Community College, John Deere, the Northeast Region of the Iowa Governor's STEM Advisory Council at the University of Northern Iowa, Volunteer Center of the Cedar Valley and Waterloo Community Schools.