STEM
Two UNI alums featured in national Women in STEM exhibit
In honor of Women's History Month, a new exhibit to celebrate Women in STEM is on display at the National Mall in Washington DC. 
Out of 120 women featured in the exhibit, two of the women are graduates of UNI – both hailing from the Department of Chemistry and Biochemistry.
Dr. Jennifer Stimpson (Chemistry M.A., 1996) and Dr. Raychelle Burks (Chemistry B.S., 2001) are both featured in the exhibit.
"Dr. Jennifer Stimpson and Dr. Raychelle Burks left UNI on different career paths that used their chemistry knowledge," says Bill Harwood, head of the UNI Department of Chemistry and Biochemistry. "Jennifer headed into teaching and Raychelle into forensic chemistry in a crime lab. Both are excellent chemists and both discovered that they are also outstandingly creative storytellers able to reach audiences of all ages and backgrounds."
"Their work helps everyone – from children to policy makers – understand how science in general and chemistry in particular is connected to our lives," Harwood said. "It is a joy to see where their knowledge, energy and talent has taken them. My colleagues and I are so proud of these women and look forward to their continued success."
The exhibit, titled "#IfThenSheCan" will be on display from March 5 to 27 at the Arts + Industries Building, the National Museum of Natural History, the National Air and Space Museum, and the Smithsonian Gardens. 
As part of the exhibit, a 3D printed statue of each woman will be on display on and around the National Mall. It is the largest collection of statues of women ever assembled together. The 120 life-size 3D-printed statues highlight female STEM innovators and leaders from around the nation, representing a variety of fields. The women involved are involved in amazing work – from discovering galaxies, building analytical tools, protecting wildlife, and even trying to cure cancer.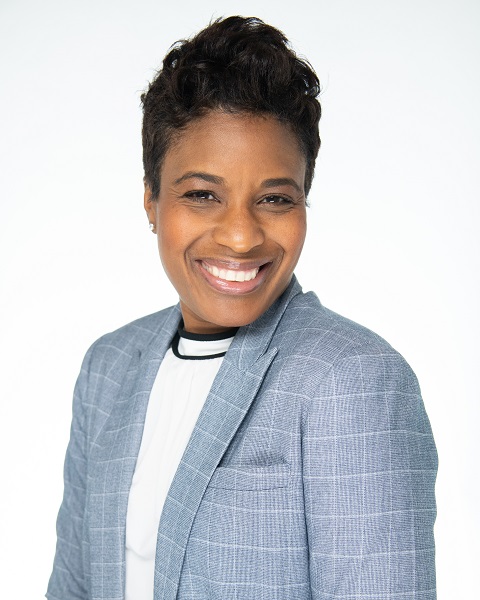 ‌
Jennifer Stimpson
"I am so excited to inspire [the next generation] to see the wonders and possibilities of science through everyday experiences."
A veteran scientist, teacher, and community leader, UNI alumna Jennifer Stimpson has touched the lives of countless students through her long and decorated career. 
She has taught both at underrepresented and highly prestigious K-12 schools; was recognized in Oprah's "O" magazine as a STEM Visionary; and has earned countless national teaching and leadership awards.
Now, Stimpson is living out the equivalent of the Pulitzer Prize of fellowships for science educators: Being awarded the U.S. Department of Energy's Albert Einstein Distinguished Educator fellowship.
Through her fellowship work, Stimpson has been assigned to work in the U.S. House of Representatives, where she is advancing STEM education policy at the federal level. 
Stimpson is using her position to help with an urgent and vitally important task: To "completely reimagine" teaching.  
Read Jennifer's full story here.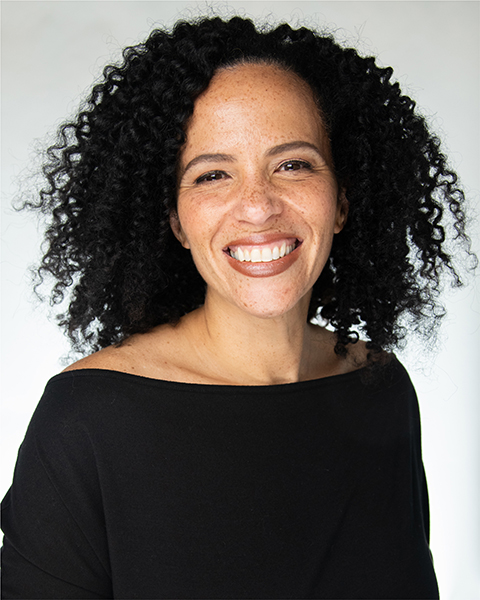 ‌Raychelle Burks
"My job is part chemist, part detective, part engineer, and 100% fun!" 
From building drug and weapon-detecting tools, to teaching the next generation of chemists, UNI alumna Raychelle Burks is making her mark in the field of STEM.
Burks is an analytical chemist and associate professor of chemistry at American University in Washington, DC. As an analytical chemist, Burks' job is part chemist, part detective and part engineer. 
After working in a crime lab for several years, Burks returned to academia, where she and her team worked to design new ways to detect drugs, explosives, and chemical weapons using smartphones.
Beyond her work as an educator and chemist, Raychelle is a strong advocate for women in the sciences – sharing her passion, and making science more accessible for all. 
She is the co-creator of the popular speaker series SciPop Talks!, was a regular on the Science Channel's Outrageous Acts of Science, and recently received the 2020 ACS Grady-Stack Award for Interpreting Chemistry for the Public – an award to recognize individuals who have increased public knowledge and understanding of the chemical sciences through television, film, books, lectures and other media.
Read Raychelle's full story here.