STEM
UNI helps demystify coding by hosting Hour of Code event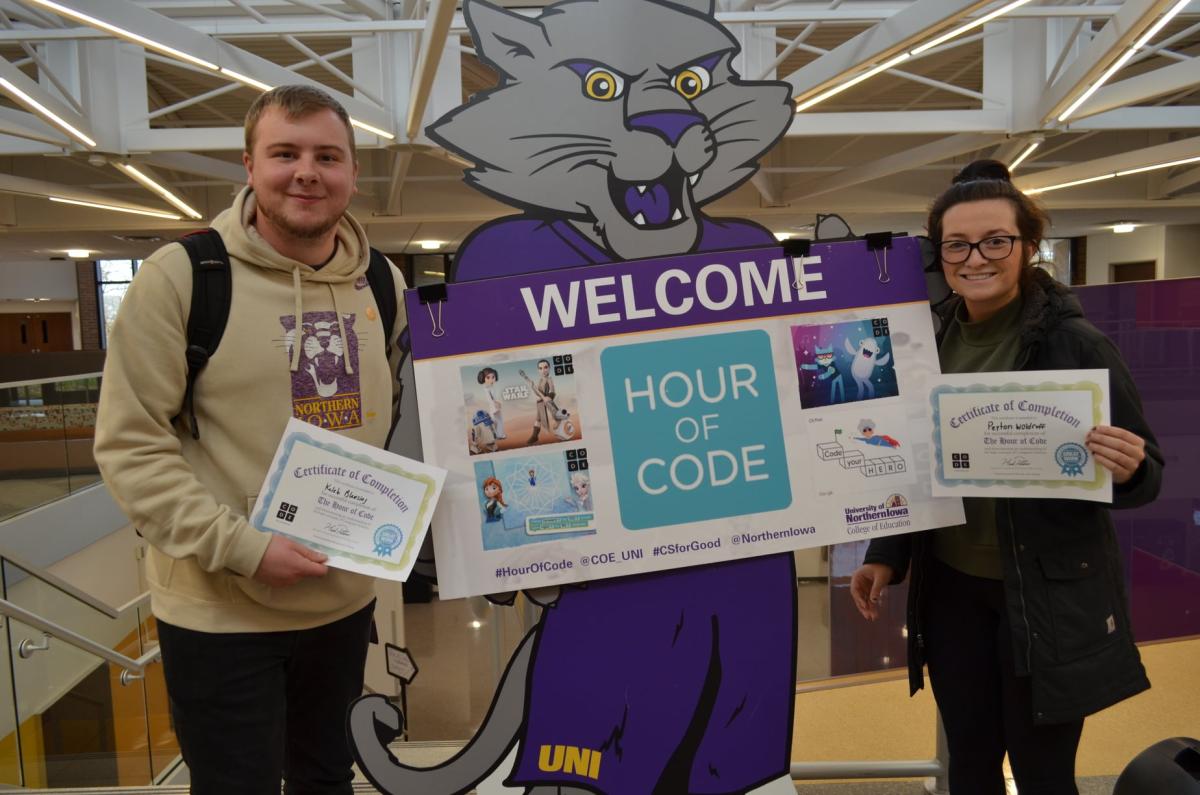 The Hour of Code will return to the University of Northern Iowa for a third time on Nov. 9 from 10:30 a.m. to 12:30 p.m. on the second floor of the Schindler Education Center. Last year, more than 200 participants attended to learn about computer coding.
"Our primary audience is pre-service teachers, but it is open to everyone at UNI who would like to release the curious inner child and experiment with basic coding in a fun and non-intimidating way," said Magdalena Galloway, an instructor in the Division of Learning Technologies and coordinator of the event.
The Hour of Code is a nationwide initiative by Computer Science Education Week and Code.org to introduce millions of students to one hour of computer science and computer programming. This grassroots effort is now supported by more than 400 partners and 200,000 educators worldwide.
"It is common knowledge that there is a massive demand for people with computer science skills," said Galloway. "The Hour of Code is just a first-step introduction to computer science to show that anybody can learn the basics. Computational thinking skills support students' literacy, thinking, creativity, collaboration and problem-solving skills and can be applied across all content areas and everyday life. In fact, it is sometimes called the new literacy of the 21st century."  
UNI's Hour of Code offers attendees multiple hands-on coding activities, including low-tech unplugged activities that involve following or creating the set of instructions (code) and finding and correcting the mistakes (debugging). There will also be stations with entry-level coding robots, tangram and Osmo coding, which combines augmented reality, screen and physical manipulatives to teach coding concepts.
"This experience will be especially valuable to our future elementary and middle-level teachers," said Galloway. "There is a big push for STEM-related activities in schools. Since many of our students did not learn about coding in their grade schools, we want to give them an opportunity at UNI."
The event will be using #unietd, #HourOfCode and #CodingIsElementary on Twitter.