Campus & Community
Five students awarded life-changing UNI-CUE scholarships
The college investment will be more manageable for five local students, thanks to scholarships from the UNI Center for Urban Education (UNI-CUE). Each student has been awarded $4,000 to help cover the cost of tuition and other college-related expenses, made possible through the Academic Attainment Fund (AAF), which was established with a generous grant from TruStage, formerly known as CUNA Mutual Fund. 
This year's scholarship recipients include:
Sophie Brown 
William Clark III
Emily Erdelt 
Sierra Meeks 
Shaw Meh 
The $4,000 scholarships may be renewed each year as long as students meet eligibility requirements and funding remains available.
To be eligible, students must participate in one of UNI-CUE's TRIO programs, which are federally funded by the U.S. Department of Education and hosted by the University of Northern Iowa. They are designed to provide broad opportunities and tools to enable students to choose the best educational path to meet their goals and needs.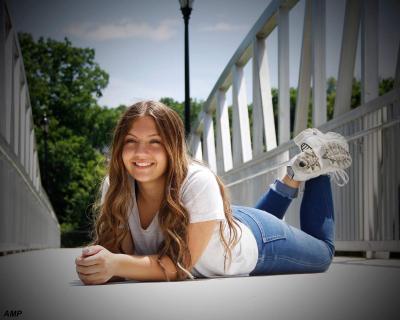 Sophie Brown is a graduate of Independence Junior/Senior High School who participated in Educational Opportunity Center during her senior year of high school. She is the oldest of three children and one of the first people in her family to attend college.
"I know UNI-CUE is a place I can go for help if I need it," she said. "It gave me people I could fall back on. If I was really completely stuck or lost, I knew that I could call up or email Nickole Dillard [director of Educational Opportunity Center], and she would get me on the right path."
In high school, Brown was active in cheerleading, tennis, band and her school's volunteer program. She also competed in National American Miss. 
Brown believes the scholarship will give her the freedom to focus more on her studies in pre-medicine at the University of Iowa and hopes to one day become a traveling pediatrician. 
Ever the dedicated student, Brown said she is most looking forward to studying while she's in college, but she also plans to join Dance Marathon and Rotaract, the Rotary Club's college group.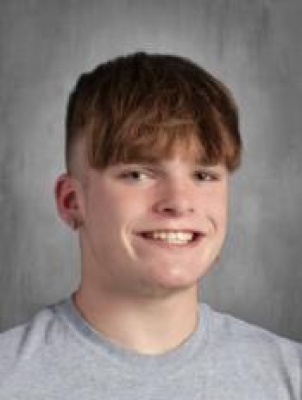 William Clark III is a graduate of Waterloo East High School and participated in Educational Talent Search (ETS). In high school, he was a three-year varsity letter winner in football, wrestling, and track and field. He also served as an officer in the Junior Reserve Officer Training Corps program. 
Before beginning college, Clark is joining the Army and completing basic training. He will continue his education and his football career at Coe College in Cedar Rapids in spring 2024 where he will major in business. 
"This scholarship will help me a lot as a student because it gives me one less thing to think about," he said.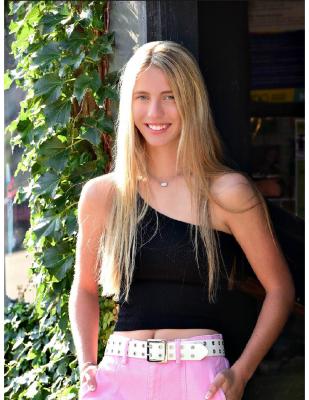 Emily Erdelt graduated from Independence Junior/Senior High School and participated in UNI-CUE's Educational Opportunity Center (EOC). She is attending UNI to major in accounting, which she has been set on since she was a sophomore in high school.
"My mom used to run a small family business, and I always liked knowing the financial side of that," said Erdelt. "I also did a short internship through my school at a local bank, and I really liked that."
In high school, Erdelt was active in many extracurricular activities such as softball, tennis, student council, band, individual and group speech, National Honor Society, Family, Career and Community Leaders of America and volunteer programs. At UNI, she has already been accepted into the honors program and hopes to find other student organizations to join.
The scholarship will help her navigate college financially.
"It's taking a lot of stress off of me in terms of trying to find a job while I'm in college and working enough so I can manage my debt," she explained. "It's going to help me focus on my school instead of being so stressed about the debt."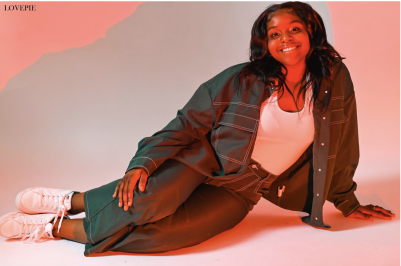 Sierra Meeks, a graduate of Waterloo West High School, is someone who has seen herself grow immensely from being a part of Educational Talent Search, especially in terms of leadership skills. 
Meeks' high school experience was jam-packed with activities. A lifelong dancer, Meeks was part of her school's dance team and participated in studio dance. She was also in basketball, track, student senate, her school's mental health awareness club and Black Student Union. Through Educational Talent Search, she's gone on college visits, participated in summer programming and been a part of numerous educational events.
Meeks is attending the University of Arizona where she is majoring in environmental and water resource economics. She is passionate about her chosen area of study and hopes to become an environmental justice lawyer after earning her degree.
"With the world in the state we are currently in, we need some people who know about the environment who are willing to help the environment, and I feel like I could be that person, and I could be a changemaker in that aspect," said Meeks.
For Meeks, being rewarded the UNI-CUE AAF scholarship is especially meaningful since she is attending college out of state. The scholarship will go a long way to helping cover the cost of out-of-state tuition.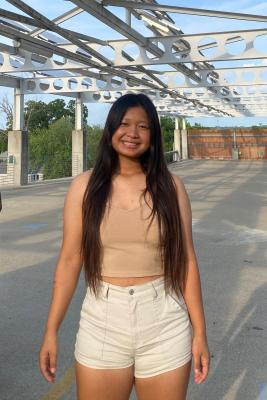 Shaw Meh is a graduate of Waterloo West High School. She loves playing soccer, traveling and exploring new places.
Upward Bound provided crucial support when it came to scholarship and college applications as well as ultimately deciding what college she would like to attend.
Through participating in Upward Bound, Meh believes she has strengthened her time management skills and become more outgoing. She plans to take both of these skills with her to Hawkeye Community College where she is studying to later become a nurse. The oldest of five children, she will be a first-generation college student.
As the daughter of Burmese immigrants, Meh knows how difficult it is to find health care professionals who know her parents' language. By joining the health care field, she hopes to make a positive difference for people like her parents.
"I've seen the struggles in the medical field where it's difficult to find translators and interpreters that know my language," she said. "Since I was young, I would always go with my parents to translate or interpret for them. It was always really hard to get an interpreter in my language."
Meh also has a family member with a disability and believes becoming a nurse will help her understand them better.
UNI-CUE serves approximately 3,200 local students annually. For more information about UNI-CUE and the AAF scholarships, visit UNI-CUE's website.