Campus & Community
New scholarship fund helps bridge the gap
For marginalized students from low-income backgrounds, unexpected expenses like a $500 car repair can make or break their chances of finishing college. Nobody knows this better than the staff of UNI's Center for Urban Education (UNI-CUE), which serves around 15,000 people annually with several programs designed to promote continued education in marginalized communities.
Yolanda Williams, director of UNI's Classic Upward Bound program pictured below — a college-readiness program housed in the UNI-CUE that helps prepare low-income and first-generation students for college — experienced several moments of financial uncertainty herself. She received a partial scholarship for college in high school, and took every other financial aid option available — work study, Pell Grants, and a small student loan — but still fell short of tuition, so she decided not to attend.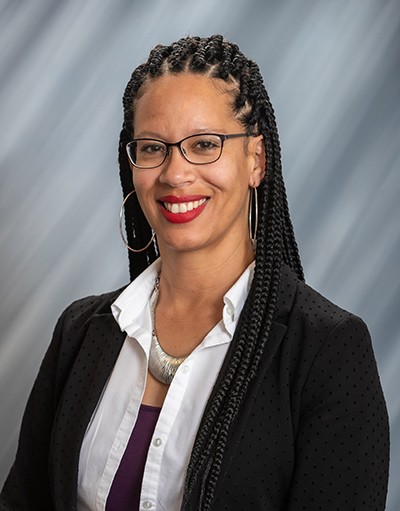 Years later, as a single mother of three, she returned to school, but often had to choose between paying for her education and taking care of her family.
"It was like, 'Do I stop school, which would eventually help my family be better, or do I start working because we need this right now?'" she recalled. "I had to do what I needed to do for my family and education was off the table again."
Williams' story is not uncommon; and though she would eventually return to school as a nontraditional student, not all students are so lucky. Two new UNI-CUE scholarship programs are hoping to change that. The UNI-CUE just launched the UNI-CUE Academic Attainment Fund, with the support of a recent $117,000 grant from CUNA Mutual Group Foundation, the philanthropic arm of Wisconsin-based mutual insurance company CUNA Mutual Group. 
The fund will allow the UNI-CUE to provide direct financial support, in the form of "last dollars in" scholarships and mini-grants to assist students with high financial need.
"It's amazing how many times people don't get to the next semester because they fall short $500 or $1,000," said UNI-CUE Executive Director Robert Smith. "There's a lot of hurting families and there are a lot of kids who I know academically can get it done, but they just don't have the funding. We want to help people who have historically been left out to have a chance."
Smith said that costs associated with books, supplies, transportation and housing can often be a deciding factor on whether or not a student is able to continue school. The new scholarship fund will help students with tuition and the mini-grants can assist with other expenses.
It's a full-circle moment for Williams, who wrote the grant for the program. She often found herself reflecting on her own experiences while filling out the grant application.
"I just think about where I would be in my career had I had someone that could help fill that gap for me financially. Those financial hurdles hindered my maximum potential of getting my education," she said. "That very much impacted my thought process and actually writing this grant. My hope is that we can address families that are having those same scenarios."
The grant from CUNA Mutual Group Foundation will provide enough funding to support 6-9 scholarships and 100-200 mini grants for their students, but both Williams and Smith have big goals for the fund.
"We want the Academic Attainment Fund to be long-serving," said Williams. "The eventual goal is for this to have an endowment so we are able to continue to serve students and help them get through those bumps in the road and close that socioeconomic gap."
This has been a longtime goal for Smith, who sees the recent CUNA Mutual Group Foundation grant as a step in the right direction.
"At this stage of my career, to be able to have corporate communities to now get engaged with the work that we do here, I think is just going to better help us serve that population. If I can raise a million dollars to set up an endowed fund so that the funding will be around for years to come, that is my ultimate goal," said Smith. "I've always asked myself, 'What kind of legacy do I want to leave?' And if I can be remembered for having set up a fund that will help the next generation in this community, I can walk away feeling pretty good."
Until then, the new scholarship fund is already poised to make a significant impact.
"I'm blessed with the education that I did get, and … to be able to advocate for those families that I was once — low income, first generation, family of color, working through systems that were not always for us," said Williams. "I hope this fund tells people in those scenarios … we support you, we're going to help you to get ahead, we're not gonna leave you behind."