Campus & Community
New UNI-CUE scholarships lift local students
Four local high school students have been given a more affordable path to college thanks to a new scholarship fund from the University of Northern Iowa's Center for Urban Education.
The scholarship will provide $2,000 per semester for its recipients and is renewable each year dependent on funding. It is the first scholarship offered by UNI-CUE and is funded by UNI-CUE's Academic Attainment Fund, which is supported by a $117,000 grant from CUNA Mutual Group Foundation, the philanthropic arm of Wisconsin-based mutual insurance company CUNA Mutual Group.
"This is a very unique scholarship that we're able to offer our communities," said Yolanda Williams, director of UNI's Classic Upward Bound program, who led the grant application. "We are continuing our legacy serving low-income and first-generation students and working to help eliminate student debt and make going to college a feasible option for our students."
The scholarship is open to all students participating in UNI-CUE's TRiO programs, which serves around 15,000 students annually through several programs, including Classic Upward Bound, Educational Talent Search and Educational Opportunity Center. 
This year, the inaugural scholarship class includes Hailey Hopkins and Juliana Juju, who will both attend UNI; Ravyon Gary, who will attend the University of Iowa; and Develle Rambus, who will attend Iowa State University.
Juliana Juju
Juliana Juju moved to the United States in 2009 after her parents fled a military coup in their native country of Myanmar to seek shelter in a refugee camp in Thailand. But Juju said she never doubted that she could succeed in her new country, thanks in part to TRiO's Classic Upward Bound program.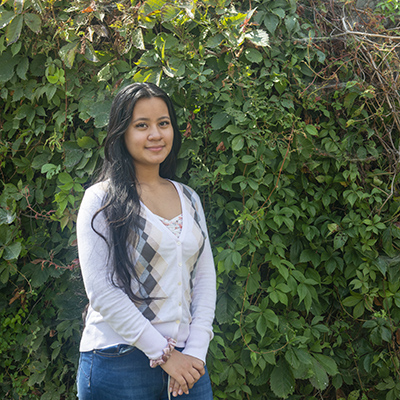 "(Classic Upward Bound) has helped me grow out of my comfort zone, gain valuable leadership experience and meet new, diverse people," Juju said.
She started the program in eighth grade and remembered spending parts of her summers on UNI's campus and getting a feel for the college experience.
After graduating from West High School in Waterloo, Juju plans to major in management with an emphasis on human resources and pursuing a minor in education at UNI. She will be the first member of her family to attend college.
"Continuing my education is important," Juju said. "Both of my parents received no education. Instead of going to school, my parents worked to survive. Achieving my educational goals will enable me to provide for myself and lead a stable life."
Juju said she chose to pursue a career in HR after seeing the challenges her parents faced in the job mar It ket.
"My parents are at a disadvantage in finding a job, understanding job expectations and benefits,and standing up for themselves due to community communication issues," Juju said. "HR became my interest because I want to make fair decisions for the good of others and to assist people who need someone to advocate for them."
Hailey Hopkins
Hailey Hopkins is a planner, and she has her eye on one goal: Graduating from college debt-free. And her time at the Educational Opportunity Center during her senior year at Independence High School is helping her reach that goal.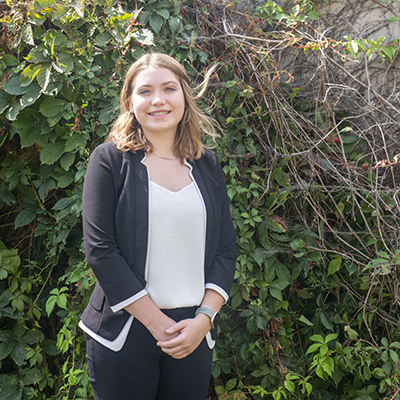 "There was always someone there if I had any questions," Hopkins said. "I got a lot of guidance for scholarships, checklists on what to do, where to apply and how to apply."
At UNI, she plans to major in accounting and finance, with the ultimate goal of becoming a CPA. Along the way, she hopes to join the accounting club and get involved with organizations focused on women in business.
"This will open up many opportunities and lead me closer to my goal of attaining a leadership position," Hopkins said. "The under-representation of women in leadership positions inspires me to work towards these goals every day. Setting goals and working to achieve them puts me on the path to success."
Hopkins will be the first member of her family to pursue a four-year degree. 
"(My parents are) very excited to see me going to a four year college and working towards a bachelor's degree," Hopkins said.
Ravyon Gary
Ravyon Gary credits his time in the TRiO programs with helping him discover his voice and learning how to enjoy school.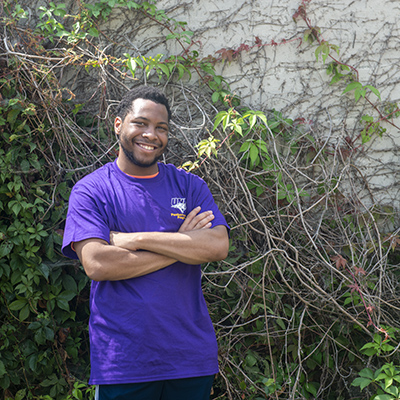 "Classic Upward Bound has really helped me blossom," Gary said. "Before starting TRiO, I was a bit of a recluse. But Classic Upward Bound helped me move past that. I started really liking going to school, I started putting forth the effort to do the homework, get assignments done, talk to my teachers."
With his UNI-CUE scholarship, Gary feels confident that he can afford college and plans to major in English with an emphasis in creative writing at the University of Iowa.
Develle Rambus, who was not available for an interview, plans to attend Iowa State University and major in construction or civil engineering.